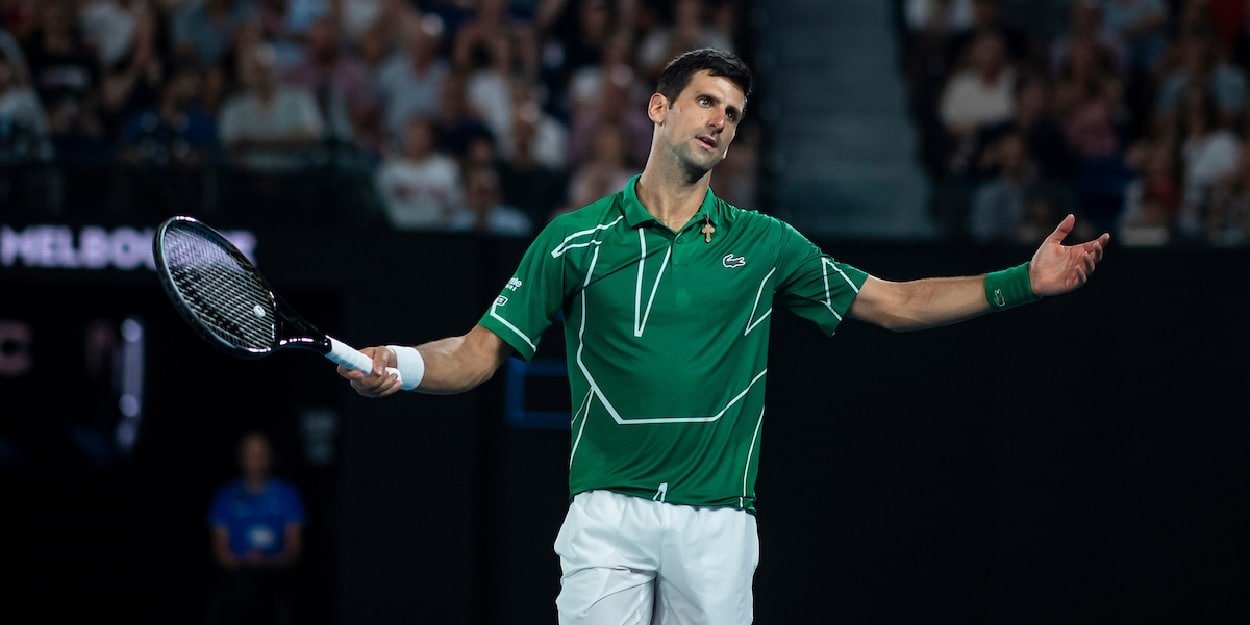 Djokovic questions viability of staging US Open
Novak Djokovic, the current world number one, has stated that he believes the proposed safety measures to allow the US Open to go ahead are "extreme" and raised further doubts over the likelihood of this year's tournament going ahead.
In an interview with Prva TV, a Serbian television network, Djokovic said, "I had a telephone conversation with the leaders of world tennis, there were talks about the continuation of the season, mostly about the US Open due in late August, but it is not known whether it will be held. The rules that they told us that we would have to respect to be there, to play at all, they are extreme."
The three-time US Open champion revealed that the rules would prohibit players from entering Manhattan and that they would "have to sleep in hotels at the airport" and "be tested twice or three times per week."
Furthermore, the Serbian said, "we could bring [only] one person to the club which is really impossible. I mean, you need your coach, then a fitness trainer, then a physiotherapist."
Earlier in the week, Rafael Nadal, who overcame Daniil Medvedev in last year's men's singles final, said, "If you asked me if I want to travel to New York today to play a tennis tournament, I will say no – I will not. But in a couple of months, I don't know how the situation is going to improve. I am confident that if the tournament is played, it's going to be under extremely safe circumstances. If not, in my opinion, it doesn't make sense." He added, "We need to understand we are suffering an unprecedented situation and my feeling is we need to come back when all the players, from all the countries of the world, are able to travel under safe circumstances. I want to see my sport being 100% fair and correct."
The US Open is scheduled to commence on August 31st and a final decision on whether it will go ahead is expected from the USTA before the end of this month. However, if the players think that the restrictions are overly prohibitive then it is unlikely that the tournament's organisers will be able to push ahead regardless, and Djokovic's opinion, with his position as chairman of the ATP Player Council, could prove to be especially influential.