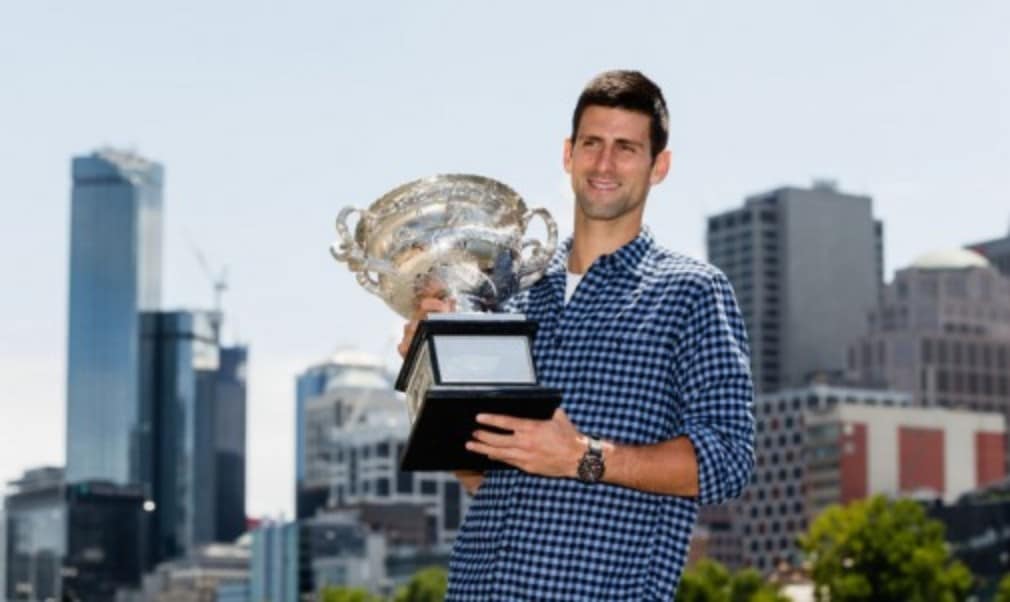 Djokovic proud of mental strength in Melbourne
Originally published on 04/02/15
The world No.1 defeated Murray 7-6(5) 6-7(4) 6-3 6-0 to win his fifth Australian Open title after three hours and 39 minutes. The first two sets were tightly contested and lasted two hours and 32 minutes, while the final two were over in a little over an hour.
After winning the second set on a tiebreak Murray led 2-0 in the third set, and Djokovic looked to be struggling physically before he won 12 of the next 13 games to secure his eight major title.
Murray admitted he became distracted by Djokovic's physical issues as the Serb appeared to be hampered by a leg injury after falling to the ground early in the third set.
"As I think everybody predicted, it was going to be a big battle," said Djokovic, who admitted that the lengthy rallies during the first two sets had taken it out of him. "I just felt very exhausted and I needed some time to regroup and recharge and get back on track."
Djokovic, who has lost just one match in Melbourne since 2010, says he drew strength from his 2013 final victory over Murray, when the first two sets went to tiebreaks before Djokovic won in four sets.
"Knowing in the back of my mind that it was a similar situation two years ago, where two sets went over two hours, was a similar battle," said Djokovic. "Then I felt that I had some physical edge over him in that match. That was in back of my mind. That was something that kept me going.
"It's normal to expect that you can't always be at 100%. So you go through some particular moments that you can call crises during matches like these. This is what I had in these 15, 20 minutes. After that I felt better.
"It was a cat-and-mouse fight. It always is. From my side it was definitely very exhausting. I'm just glad that I believed it all the way through."