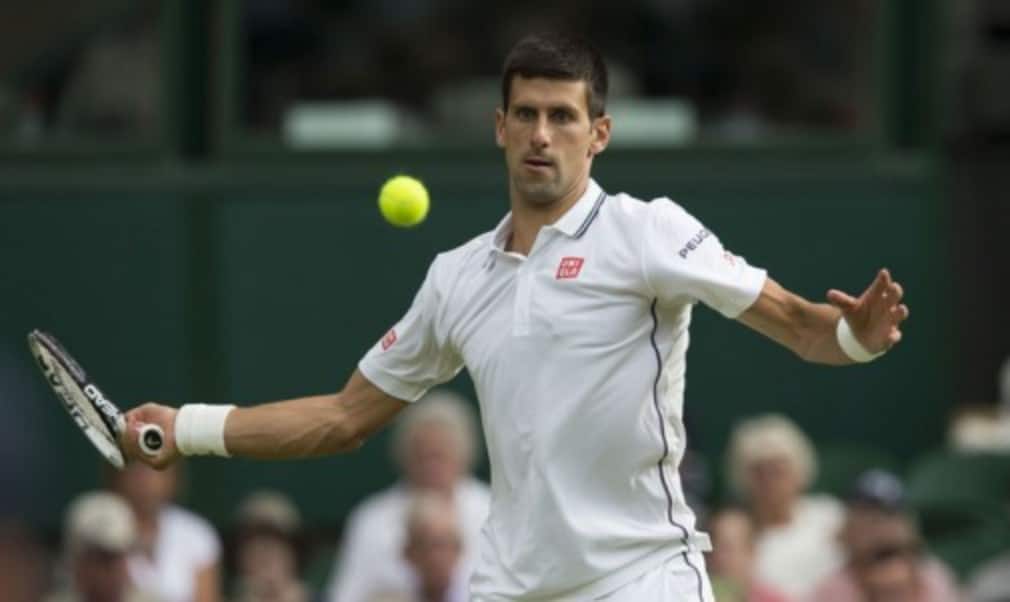 Djokovic: No room for any more slip-ups in final
Originally published on 05/07/14
The Serb, who is into his third Wimbledon final in the last four years, started positively against both Marin Cilic and Grigor Dimitrov before hitting a rough patch. Cilic took advantage to take a two sets to one lead while Dimitrov was on the brink of taking the semi-final to a decider as he led 6-3 in the fourth set tie-break.
Although Djokovic showed fantastic resolve to recover on both occasions, he acknowledged he cannot give seven-time champion Federer the same opportunities in Sunday's final.
"It's something that I definitely cannot allow against Roger," he said. "There is a reason for it obviously and I'm working on it. I identified the problem. I know what's going on. Sometimes it just happens. It happens not just because you play a bad game but sometimes your opponent plays well. Even if you lose a set or two sets, it's important to be able to bounce back and recover from that. I've done that, and that's a positive that I'm taking from these matches.
"I have been going through some tough matches during this tournament. But there is a reason, of course, for me going through these experiences and fighting through it. I'm going to try to use that experience in a positive way and encourage myself to get a title."
While for Federer it will be his first Grand Slam final since he won Wimbledon in 2012, Djokovic has been involved in three of the last four major finals. But the Serb did not come out on top in any of them and his last major victory came at the Australian Open in 2013.
"It's an experience, it's a learning process," said Djokovic. "It's understanding, identifying where the problem is, pushing for it, working on it. It's mental at the end of the day. You have to be able to be at the top of your game, mentally fresh and motivated, calm and composed.
"Things have to come together for you to win a Grand Slam. That's why so many players throughout the history have not done it. So I appreciate all the results and respect all the opponents, Federer for example, for winning so many Grand Slams. It's a remarkable achievement. At the end of the day that's what you work for. Day in and day out, you are out there on practice courts and you're dreaming big to win Grand Slams. This is your inspiration."
Considering this will be the 37th meeting between Djokovic and Federer, it is somewhat remarkable that it will only be their second at Wimbledon. Their only other match was in 2012 when the Swiss came through in four sets in the semi-finals on his way to winning the title. Federer has looked in fantastic form so far this year, dropping his serve just once in the quarter-finals, and Djokovic knows he will have to be at his best to prevail.
"I've been watching him in a few matches and his level has been very high," said Djokovic. "He didn't have many tough matches up to the quarter-finals but against Stan [Wawrinka] he played well, he recovered from a set down. "With his immense experience of winning this title so many times and from being so dominant in men's tennis for over a decade, of course that helps in the approach of the Grand Slam final
"Hopefully I can tactically prepare myself and execute well to not allow him to be at his top shape on Sunday. I'm going to be physically ready and fit to go the distance. Of course, there is plenty of motivation from my side to win this Grand Slam final after losing last three out of four.
"It would mean a lot mentally for me. The key against him in the match is trying to not allow him to dictate too much because he likes to be very aggressive, he likes to come to the net. I'm going to have to be able to get as many returns back in the court and try to also stay closer to the line, protect the baseline."