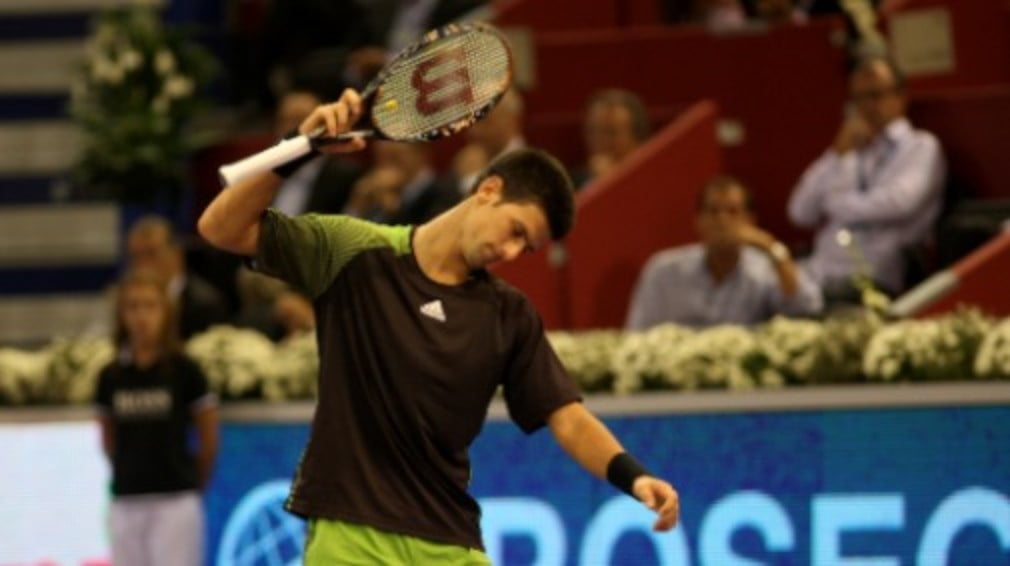 Djokovic: I need to beef up for success
Originally published on 26/02/10 11:17
Novak Djokovic believes that the main thing standing between him and the No.1 ranking is physical strength.
As the Serb has seen Rafael Nadal overhaul Roger Federer by grinding down opponents on every surface this year with strength and superior stamina, the world No.3 Djokovic admits his own body has some catching up to do.
"Physical strength is something I've been trying to focus on lately," the 21-year-old told reporters following his exit from the Madrid Masters. "I'm aware that this has been one of my issues in that I haven't been recovering well from long matches and long tournaments."
"I haven't been recovering well from long matches and long tournaments"
Djokovic won his first Grand Slam tournament this year at the Australian Open, and is hoping for more major titles next year. But he believes that his tall, lanky frame expends too much energy when running on the court, and puts him at a disadvantage against players like the muscular Nadal and the balletic Roger Federer.
"My game is based on the baseline, so I'm running all over the court, stretching, with quick moves, putting a lot of pressure on the body," he said.
With Federer, in contrast, "it's just beautiful to watch the way he plays, the way everything goes with ease."
Not only does his energy-draining style of play leave him fatigued during the latter stages of tournaments, but may be one of the reasons he has struggled with injuries lately – and why he's had to call for all those medical time-outs.
"I don't like how I have got a reputation as a guy who asked for time-outs to intimidate opponents," he said, looking back on events at this year's US Open.
Djokovic took offence when Andy Roddick had taken him to task over a series of medical issues earlier in the tournament. That did not sit well with the Flushing Meadows crowd, where Djokovic had earlier been a fan favourite because of his impressions of players like Nadal and Maria Sharapova.
"It's not me trying to provoke my opponent, it's me trying to win," he explains. "One of the worst moments of my career was when I gave an interview after the Roddick match on the centre court and 20,000 people whistled at me."
But while his physical abilities may be lacking, Djokovic said he has developed the mental strength to deal with such setbacks.
"The mental ability that I have at the moment is one of my advantages," he said. "What divides top players from the rest is mental calmness and an ability to cope with pressure in certain moments.
"That's why you see Rafa, Roger, myself and a couple of other guys at the top – if you are mentally able to play the right shots at the right time, then your place is at the top. That's the key of this game."
Djokovic reckons some of that toughness comes from up in war-torn Serbia. Along with WTA world No.1 Jelena Jankovic and French Open champion Ana Ivanovic, he has helped make tennis one of the most popular sports in his country, and is campaigning to bring an ATP Tour tournament to Belgrade.
That could happen as early as next year, after his family bought the licence to the ABM Amro Open.
"We had two wars and lots of economic problems – the image of Serbia was not good. Coming from there made it difficult for me but it made me stronger," Djokovic said. "It will be good to see top level tennis there after so much unrest."