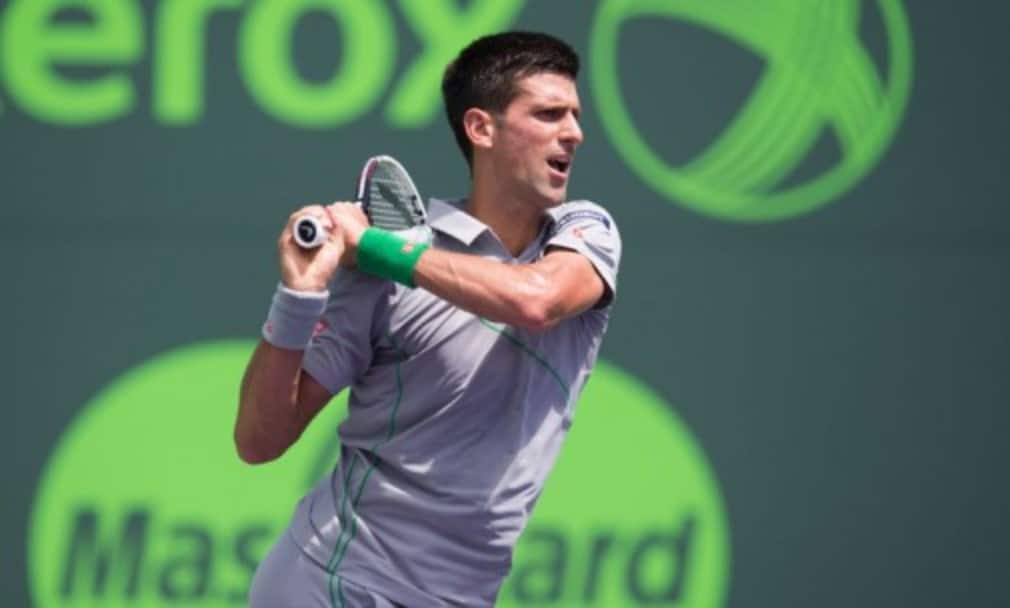 Djokovic donates Rome prize money to flood-hit Serbia
Originally published on 19/05/14
The world No.2 powered past defending champion Rafael Nadal 4-6 6-3 6-3 to win the tournament for a third time on Sunday.
He hit 45 winners compared to 15 from Nadal as he sealed a fourth straight victory over the Spaniard in two hours and 19 minutes.
But the 26-year-old said it had been an emotional week following the severe flooding in Serbia that has forced thousands to evacuate their homes and also left a number of people dead.
"People are struggling, people are losing homes," he said. "There has been a lot of casualties, but the government is not able to name and to number because they are still discovering new bodies as the flood is backing up.
"So it's been a very emotional week for me. Part of me is very happy to win the tournament here in Rome – it is a big one in our sport. On the other hand, my thoughts and all my love are with my people in Serbia."
The final came at the end of a testing week for both players as they were taken to three sets in all but one of their matches.
Nadal in particular was made to work hard for his place in the final, beating Gilles Simon in the longest best-of-three-set match this season in three hours and 19 minutes and also battling back to beat Andy Murray in a gripping quarter-final clash.
After the final he admitted his exertions had caught up with him but said he was still pleased with his efforts.
"I was able to find positive things during the tournament but I played three very tough matches this week and it was very hard mentally, as well as physically," said the Spaniard. "Two weeks ago my chances to play well in Roland Garros were not very high, but I will arrive now more encouraged."
It was Djokovic's fifth ATP Masters 1000 victory in the last six events and also the first time since 2004 that Nadal has lost more than two matches on clay in a season.
However, the world No.1 said: "I'm very proud about this week. I earned 600 [Emirates ATP Rankings] points. I was able to play in another final here. I was able to compete well against Novak, probably one of the best players of the moment. I was able to play well against tough opponents like Andy Murray and Grigor Dimitrov.
"My feelings [about Roland Garros] are better now than one week ago. Each week of the clay season got better for me. I hope to be ready."