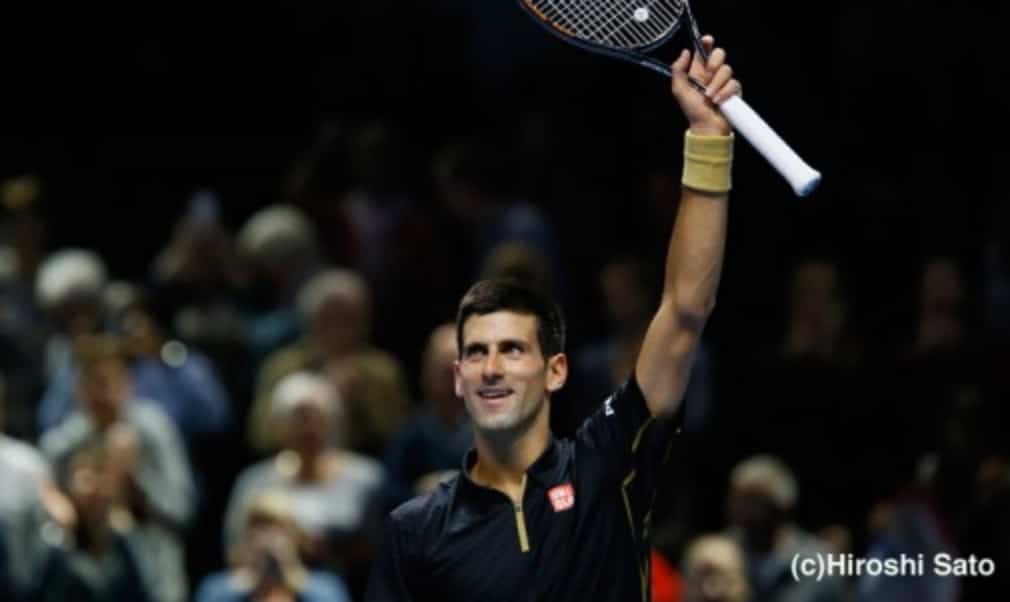 Djokovic crushes Wawrinka to close in on last four
Originally published on 12/11/14
The world No.1 extended his unbeaten streak to 29 matches in indoor matches as he took top spot in Group A ahead of his final round-robin match against Tomas Berdych, who beat Marin Cilic 6-3 6-1 to keep his hopes of a place in the last four alive.
Djokovic led the pair's head-to-head 15-3 going into the match, but Wawrinka had won their most recent encounter in the Australian Open quarter-finals, en route to winning his maiden Grand Slam. The Swiss, who had dropped just two games in his opening win against Berdych started in a similar vein, breaking Djokovic in the opening game to take a 2-0 lead, but won just one of the next 13 games as Djokovic roared back to seal victory in an hour and five minutes.
"The opening three games were quite long but after that I managed to get back in the first set," said Djokovic, who made just three unforced errors in the second set. "I swung through my shots and he made a lot of unforced errors. He wasn't close to his best."
Djokovic will face Berdych on Friday with the Czech still in with a chance of qualifying for the semi-finals following his victory over Cilic. Berdych suffered a crushing 6-1 6-1 defeat to Wawrinka in his opening round-robin match, but like on previous trips to London, bounced back in his second match. Berdych is 0-5 in his opening matches at the season-ending championships, but is 5-0 in his second matches following his victory over Cilic.
"I felt much better on the court," said Berdych. "But still it was not one of my best. But that's the beauty of this event. One day you can be swept out from the court like I did and in two days' time you can come up and you can play different tennis.
"The third [game] is definitely going to be with the toughest opponent that I can get here. It's always a huge challenges to play the No.1 player in the world. For me it's going to be great to play a match with him, maybe the last of the season, maybe not. But even if it is the last one, it's with the No.1 player in the world. I'm going to try to bring all I have what is left in me to challenge him."
US Open champion Cilic will play Wawrinka on Friday with little hope of qualifying for Saturday's semi-finals after winning just six games in his opening two defeats.
"Of course it's a little bit of disappointment to lose the matches like I did," said Cilic. "But I played against the guys who are at the top of the game. But having won the US Open is going to make this season look amazing so that's always a huge, positive [way] to look at things."