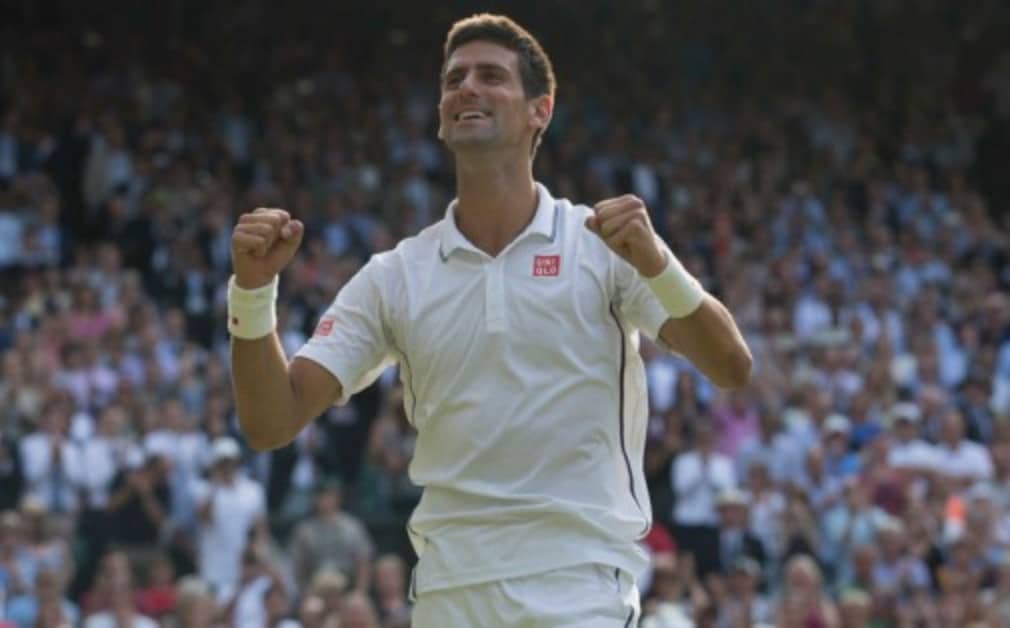 Djokovic banishes doubts with 'crucial' Wimbledon win
Originally published on 07/07/14
The Serb, who is now back at No.1 in the world, had lost his previous three major finals and five of the last six. It looked as though he might be in for more heartache as Roger Federer fought back from 5-2 down in the fourth set, and saved a championship point, to force a decider. But Djokovic kept his composure and managed to break the seven-time champion in the 10th game of the final set to clinch his second Wimbledon title.
"It's the most special Grand Slam final I've played," he said. "At the time of my career for this Grand Slam trophy to arrive is crucial, especially after losing several Grand Slam finals in a row. I started doubting a little bit of course – I needed this win a lot."
Victory means Djokovic now sits alongside the likes of John McEnroe and Mats Wilander on seven Grand Slam titles. He is also just one behind another cluster of greats, including Andre Agassi, Jimmy Connors and Ken Rosewall, and is determined to build on his Wimbledon triumph.
"I'm going to try to use it in the best possible way and for my confidence to grow for the rest of my season and the rest of my career," he said. "To be able to win against one of my greatest rivals on this occasion on a court that he's been dominating for so many years makes it a very special trophy for me. I had tears of joy. I was overwhelmed by the moment and the occasion."
In a memorable final, one of the deciding factors was undoubtedly Djokovic's resilience. Even after missing two set points in the opening set, a championship point in the fourth and blowing a 5-2 lead, he still managed to prevail and deny Federer his eighth Wimbledon title.
"I could have easily lost my concentration in the fifth and just handed him the win," said the 27-year-old. "But I didn't, and that's why this win has a special importance to me mentally. Because I managed to not just win against my opponent but win against myself as well and find that inner strength that got me the trophy.
"Roger played very well, at a very high level. He showed why he's a champion. He showed a fighting spirit, composure in important moments when he was a break down. When I was serving for the match, he came in and played his best game. I didn't think I did much wrong there.
"It was disappointing losing the fourth set after being so close to winning it and having match point. But the only way I could have won the match is by believing that I can make it all the way until the end and staying mentally strong. That's what I did."