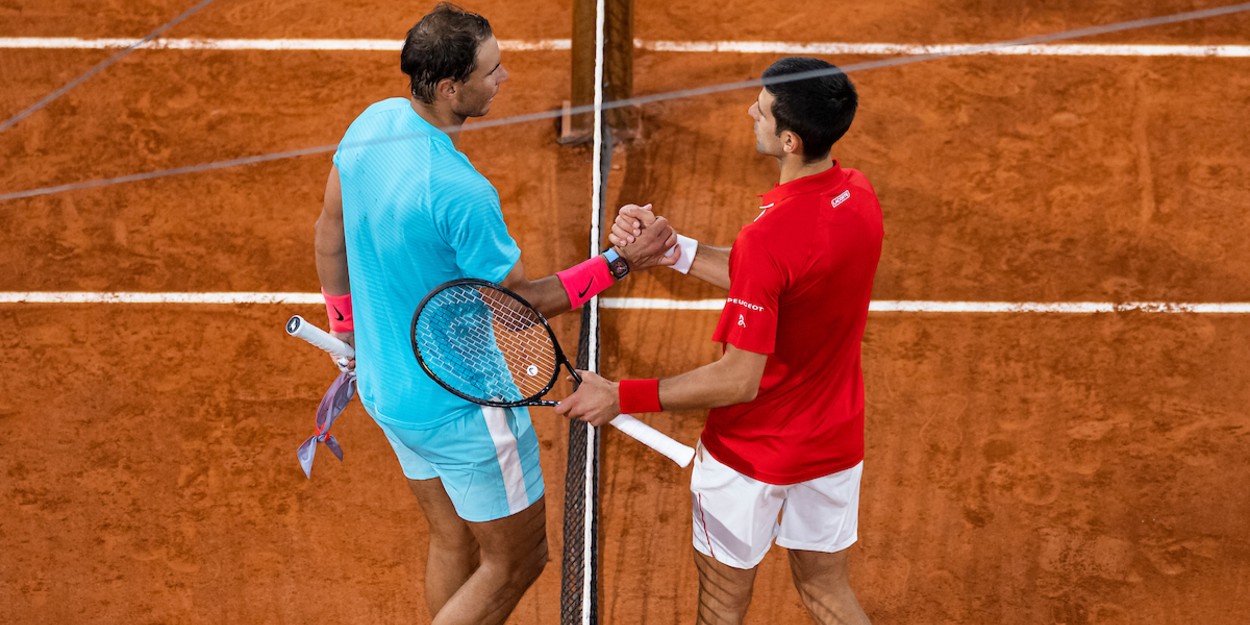 Djokovic and Nadal at the top of the pile for third year in a row
Novak Djokovic and Rafael Nadal will finish the year in the top two positions in the ATP World rankings for the third consecutive year.
Djokovic's record-equalling sixth year-end No.1 sees him finish ahead of Nadal by a gaping 2180 ranking points. The Spaniard sits in second position, having failed to win a tournament away from his hallowed Roland Garros turf since the restart.
But Nadal has the edge over both Roger and Novak when it comes to top two finishes, with 12 in total – compared to 11 and 9 for Federer and Djokovic respectively.
It is the fifth time in total that Novak and Rafa have finished the season leading the pack, and it is now the third consecutive season they have achieved the feat.
This is of little surprise when looking at Grand Slam results over the past three seasons. Aside from Federer's victory in Melbourne at the beginning of 2018, and Thiem's breakthrough triumph at the US Open this September, the other nine Grand Slams played over that period have been shared exclusively by Djokovic and Nadal.
Yet it is Federer and Nadal who have sat at the top of the rankings table together for a record 7 times. Remarkably for Federer, given he missed the entirety of the season after the Australian Open, the Swiss has recorded a finish as World No. 5. Given that he has so few ranking points to defend next season, a successful 2021 will leave Roger well-placed to challenge again for the top two positions at the end of next season.