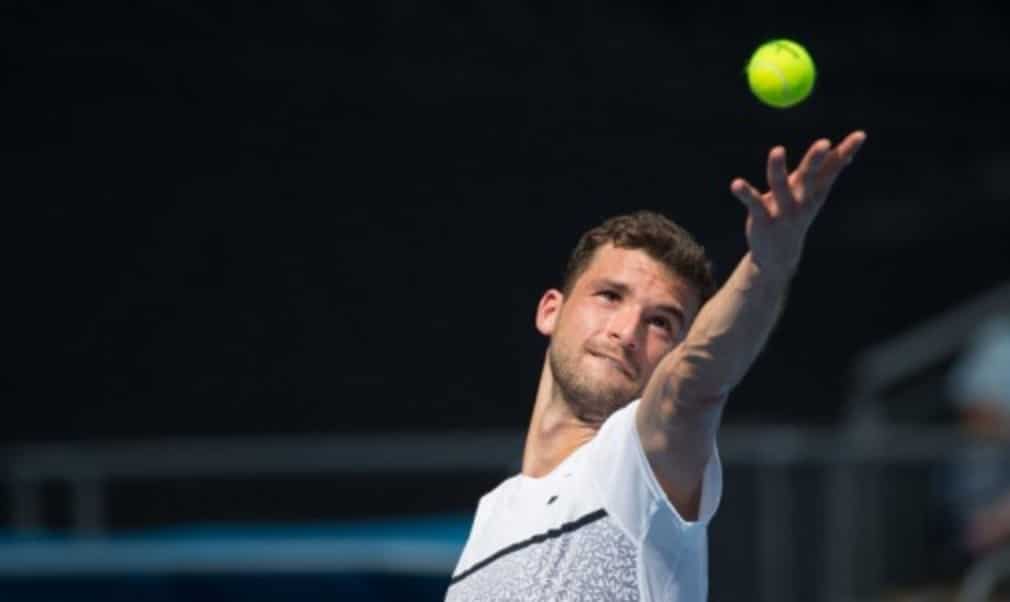 Dimitrov wins in five to set Murray clash
Originally published on 23/01/15
On Grigor Dimitrov's Twitter feed he makes several references to smiling, even when there's no reason to. But the 23-year-old had plenty to smile about on Friday, when he defeated Marcos Baghdatis for a place in the fourth round of the Australian Open.
Played in a carnival like atmosphere on Court 3, the match lasted three hours and 28 minutes. Wherever Marcos Baghdatis plays, particularly in Australia, you can expect a raucous affair. But Dimitrov's Bulgarian supporters did their best to compete in the battle of the fans.
"It was a tough game for me. I didn't feel comfortable on the court," said Dimitrov. "I'm not going to hide my excitement about winning the match because it meant a lot to me. To be able to play three-and-a-half hours and win 6-3 in the fifth and to feel good after the match physically, that says a lot for me."
The No.10 seed began the year with a 6-2 6-2 defeat by Roger Federer in the semi-finals in Brisbane. Perhaps this was not the way he had hoped to start the year, particularly as the Bulgarian was coming off his best year on tour in 2014. He won 50 matches, a career best, which included titles in Acapulco, Queen's and Bucharest.
He also reached his first Grand Slam semi-final at Wimbledon after defeating Andy Murray in the last eight. Defeated by eventual winner Novak Djokovic in the semis he spoke afterwards of how the defeat 'stung'.
"That defeat still hurts," he told the Financial Times in an interview last year. "It stings a little but it should sting and it feels good that it does. You have to feel that way in order to want more from yourself and to work harder".
The Bulgarian draws experience from his win over Baghdatis as he twice came from a set behind to win through in five sets.
"It's really important to win, even if it's not your best day," he said. "I think this is how you go forward. Today was one of those days for me, that I didn't feel good on the court, wasn't really comfortable with my game, but I found a way to fight through it two sets to one down."
Last September the Bulgarian appointed physiotherapist Stephane Vivier to his team. Prior to his appointment to Team Dimitrov, Vivier worked with Roger Federer and Dimitrov's physical condition has since improved.
"I felt quite good physically, which was I think the best sign for me today," said Dimitrov, who will now face Murray in the fourth round. Murray is yet to drop a set in Melbourne after he defeated Joao Sousa 6-1 6-1 7-5 in just over two hours. Dimitrov says that last year's Wimbledon quarter-final might be the best match he has played at a Slam, but knows that on that occasion Murray was a bit flat.
"I thought I played really good on that day. I used every single mistake that he did," he said. "I'm sure if I play him in the next round he's going to be really focused and composed".
Dimitrov says he and Murray are friends off court. "I think we respect each other. We say "Hi" to each other. No hard feelings," he said smiling. "When you get to the court everything changes, right?"
This story is bought to you by Wilson, official sponsor of Tennis Australia and the Australian Open