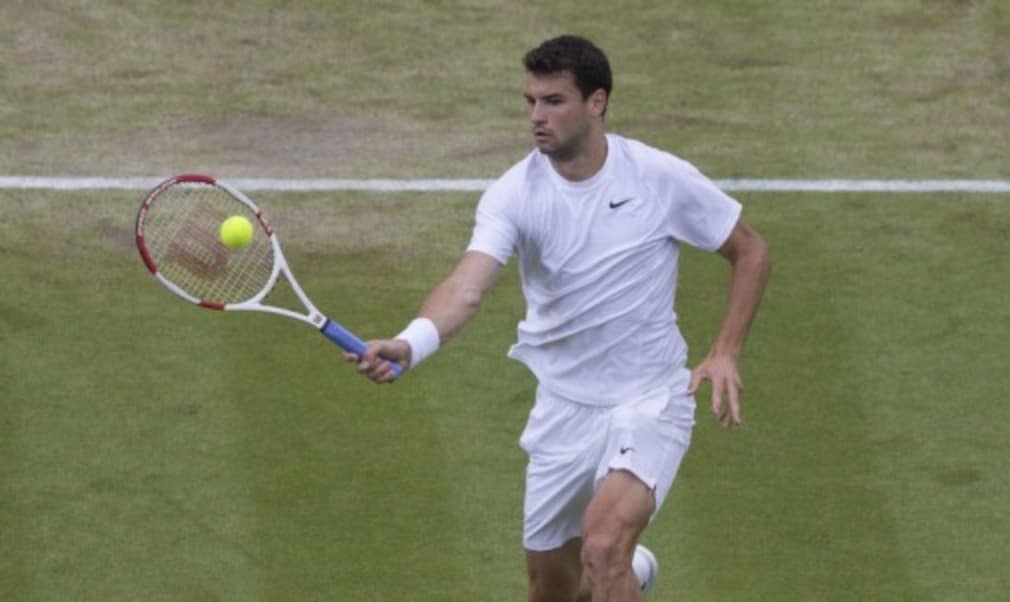 Dimitrov beats Murray to set up Djokovic semi
Originally published on 02/07/14
The third seed was outplayed from start to finish by the brilliant Bulgarian as he came through 6-1 7-6(4) 6-2 to reach his first Grand Slam semi-final. It is the first time Murray has not reached the last four at Wimbledon since 2008 but he looked below his best as he made a number of unforced errors and struggled to make any impact with his serve.
"I started the match badly and I think that gave him confidence," said Murray. "I should have done a better job at the beginning of the match of making it tougher for him, and I didn't manage to do that. Also, when I got back into the second set, the end of the set, that was my opportunity there. He'd been up in the set a break and I'd come back. Momentum was starting to shift a little bit, but I couldn't quite do it…He played better tennis than me for the entire match."
"Today was a bad day from my side. I made many mistakes, unforced errors, and then started going for too much and taking chances that weren't really there. I think I hit maybe one backhand winner the entire match, which isn't normally what I do Š—• especially on this surface. So it was a tough day all around."
Dimitrov will face top seed Novak Djokovic in the semi-finals after he fought back to win 6-1 3-6 6-7(4) 6-2 6-2 against Marin Cilic.
"Of course I'm not expecting an easy match," said Dimitrov, who is undefeated on grass this summer. "But I'm out there to go through a match, to win it. Again, I'm always going to focus on my game, whoever I'm going to play. Now it's a semi-final, I think we are both going to really want it. Of course, he has the experience and all that behind him. But at the same time, I've been playing great tennis. I believe in my skills at the moment. I've just got to be really, really composed and do the regular things that I'm doing.
"I think we're both pretty aggressive players when we need to be. Our defending skills are almost at the same level. I've got to use every single mistake that he does. You know that you're not getting freebies against him."
Murray had not dropped a set in his first four matches but it was soon clear that he was in for a tough afternoon against the talented Queen's champion. After saving a break point in the opening game, Dimitrov dominated on serve and broke Murray twice to take the opening set in just 25 minutes.
The 11th seed broke again in the seventh game of the second set but this time Murray replied immediately and it looked as though the momentum might be shifting slightly as he edged 5-4 ahead. Dimitrov, though, continued to press the defending champion and came out on top in the tie-break to establish a commanding lead.
Murray had come back from two sets down against Fernando Verdasco at the same stage last year but when he double-faulted to hand Dimitrov a 4-2 lead in the third set the writing was on the wall. And although he managed to save one match point with a forehand winner into the corner, Dimitrov took his second opportunity to book his place in the semi-finals.