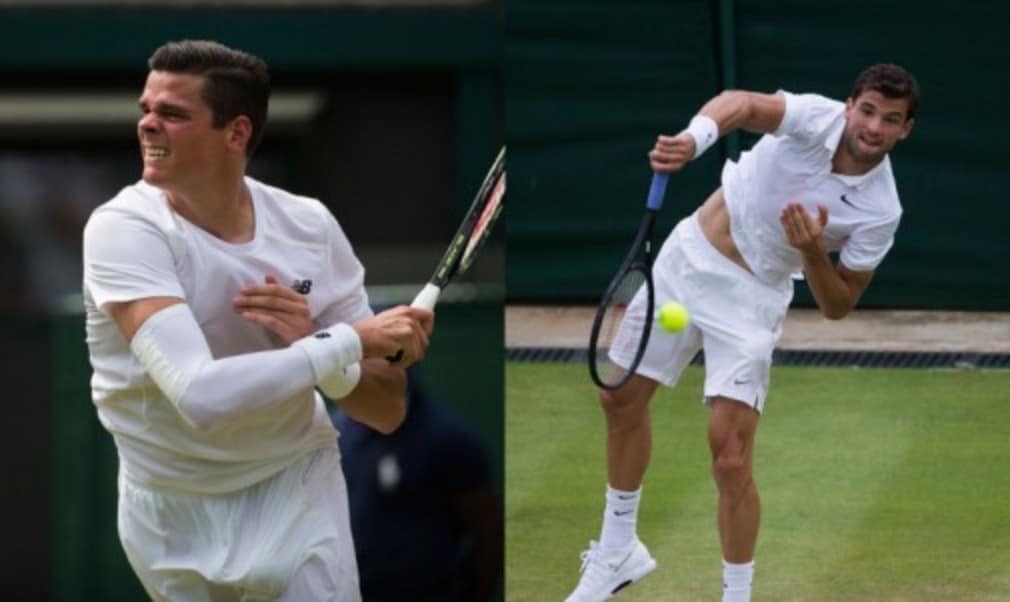 Dimitrov and Raonic knocked out of Wimbledon
Originally published on 03/07/15
Dimitrov lost in straight sets to Richard Gasquet, who set up a rematch with Nick Kyrgios after the Australian defeated Raonic to reach the fourth round for a second year.
It was Raonic who ended Kyrgios' fairytale run at Wimbledon last year, when the then world No.144 upset Rafael Nadal en route to the quarter-finals. When Raonic took the opening set, it looked like the Canadian was heading for a third straight victory over Kyrgios, but the 20-year-old roared back, firing 34 aces to Raonic's 18 to claim an impressive 5-7 7-5 7-6(3) 6-3 victory.
"I didn't want to lose again, I lost to him twice at Grand Slams," said Kyrgios, who also lost to Raonic at Roland Garros in 2014. "I thought it was a good day. I played some really, really good tennis. I feel as if physically, [I've made] massive improvements. I wasn't struggling at all. If it was to go into a fifth, I would have still felt confident."
Kyrgios will now attempt to repeat last year's heroics in the third round against Gasquet when he saved nine match points before prevailing 10-8 in the fifth set.
"I just know hanging in is key, obviously coming down from two sets to love last year," said the No.26 seed. "He's played plenty of Wimbledons. He's good on grass. He's made semi-finals here, I think. Serving is key. He's going to make a lot more returns. He's a magician from the back [of the court]. I'm going to have to play the same type of tennis. I'm not going to change anything."
Gasquet extended his unbeaten record against Dimitrov to five matches with a 6-3 6-4 6-4 victory to reach the fourth round for a sixth time in his career.
"I'm really happy with the way I played, especially to win on Centre Court," said Gasquet. "My first time I'm winning on that court, so it's a great feeling for me. To win in three sets against Dimitrov, it's a big match."
"I had quite a few unforced errors today," admitted Dimitrov. "I felt that despite the fact I was moving well, my shots weren't accurate enough. There were quite a few shots that I should have played very differently. I just didn't play good tennis today."