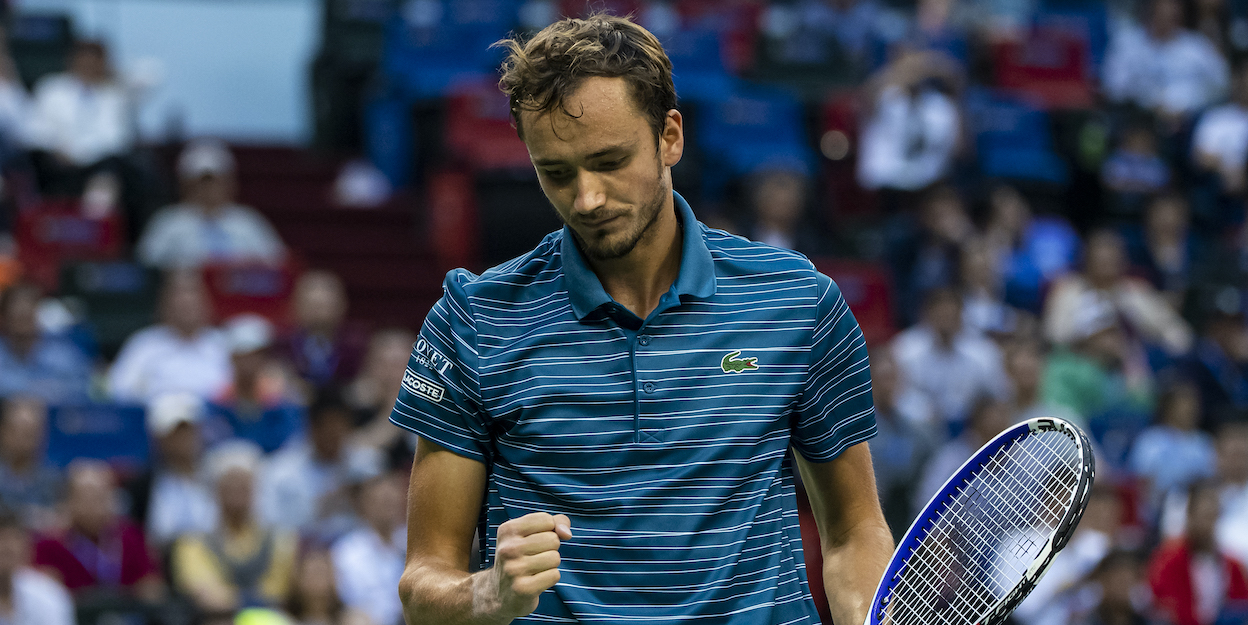 Diego Schwartzman says Daniil Medvedev feud over despite 'telling him to his face he was a fool'
Diego Schwartzman says his relationship with Daniil Medvedev is 'fine' following their public spat at the ATP Cup in January.
The pair are set to play each other at the Paris Masters, and it has been billed as a grudge match by many in the media.
At the ATP Cup, Medvedev was given code violations for unsportsmanlike conduct and deliberately celebrating in Schwartzman's face, with the Russian captain Marat Safi apologised for.
"I started to tell him that he was a fool to the face," Schwartzman told ESPN of the incident at the ATP Cup.
"I insulted him and he looked at me justifying himself with what happened. In football, it is as if they score a goal and celebrate you in the face and in your fans."
That, though, is all in the past now according to the Argentinian, who says they have practiced with each other since.
"I think he did a mistake at that time in the ATP Cup, and maybe he understands that," Schwartzman told reporters on Thursday.
"We have just a relationship between two guys who are playing the tour.
"We say hello and we practice for a few times after the ATP Cup in Roland Garros and in a few different places. No more than that.'
"We are different guys from different parts of the world. We are with our teams here. So our relationship, it's okay. I mean, it's fine."