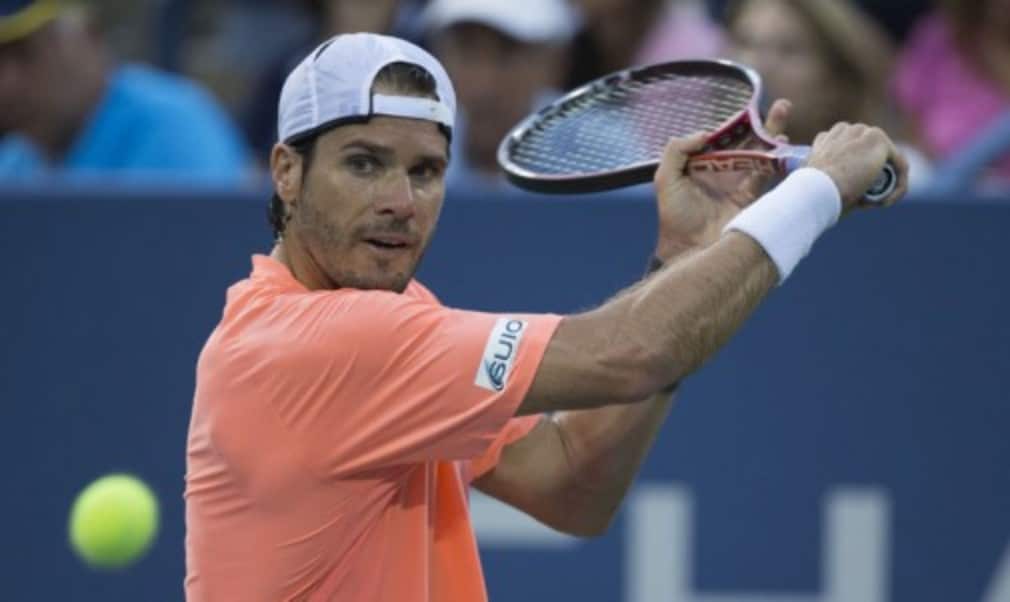 Determined Haas admits retirement 'question mark'
Originally published on 29/04/14
The world No.16 has not played on the ATP Tour since losing to Roger Federer in the fourth round at Indian Wells in mid-March due to a shoulder injury.
The setback is the latest in a long line of injuries for the 36-year-old German, who is competing at the clay court event in Munich for the 11th time. But he says although retirement did cross his mind a few years ago, he is now determined to complete the 2014 season.
"A couple of years ago I didn't know where I was in my career after the hip surgery and coming back, the thought of retiring was a big question mark already and I had become a father as well, but something told me I should definitely try to give it another push," he said.
"My family and my fiancé supported me and my daughter gave me a lot of new motivation. I am definitely committed to playing a full season as long as my body holds up and I am mentally fresh to do what I have to do and I am really looking forward to it."
Haas, who beat fellow German Philipp Kohlschreiber in last year's Munich final, has a 9-7 record on the ATP Tour this year. He reached the final in Zagreb, Croatia in February before losing to Federer in the last 16 in California.
"I was really happy the way I played in Indian Wells," he said. "I felt like I was going in the right direction to do some good damage down the road, but unfortunately I had to step backwards with the [right] shoulder."
The German will face Alejandro Falla in the second round in Munich after receiving a bye.