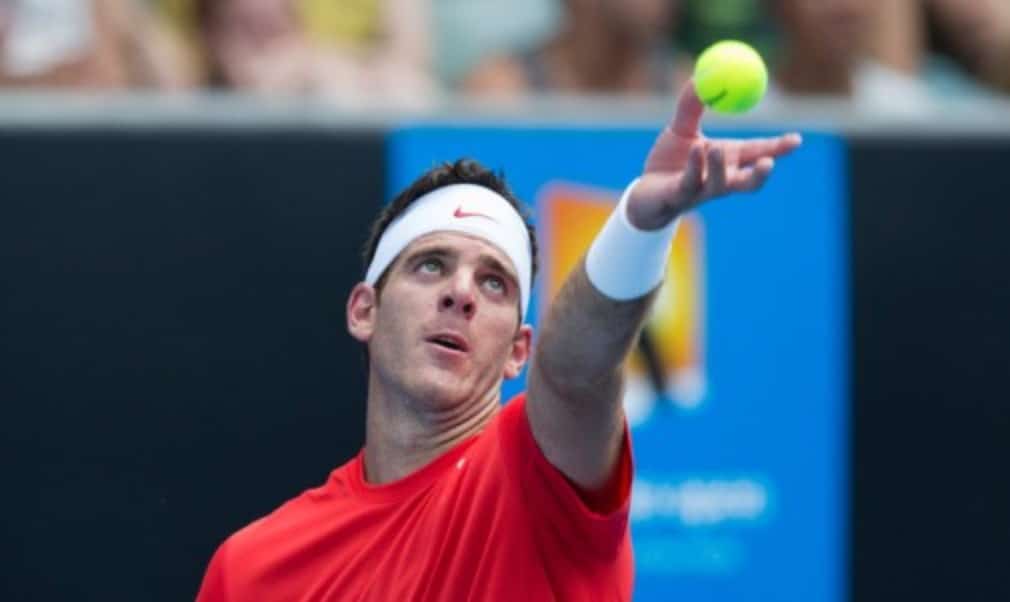 Del Potro withdraws from Australian Open
Originally published on 18/01/15
The 2009 US Open champion has been out of action since February 2014 after undergoing surgery on his left wrist in March. He returned to action in Sydney last week, winning two matches before falling to Mikhail Kukushkin in the quarter-finals, but announced on Sunday that he was not fit to compete in Melbourne.
"I didn't feel prepared for playing in this big event," said Del Potro. "My first Grand Slam after one year, five-set matches, is very tough. I think it was a tough decision, but could be a smart decision if I want to stay healthy and play for the whole year.
"It's been hurting the last couple of days and weeks. Nothing new. Nothing dangerous. But I think my wrist is not ready for play in this important tournament. I'm looking forward for the whole season. It's tough to say this, but I'm still positive and I want to play tennis as I did last week."
Ranked No.276 in the world after playing just four tournaments in 2014, Del Potro had been drawn to face Jerzy Janowicz in the first round. However, Del Potro, whose 2010 season was blighted by a right wrist injury, insists he will not change his style of play to reduce his chance of injury.
"I don't want to change my style," he said. "I don't want to change my backhand, my technique. I'm trying to do the same as always. That's what I trying to do with my doctor, as well. He's behind me every day and looking forward for solve my problem. We are together in this situation. I trusting him a lot. I think in the future I will be playing free, without pain.
"I'm sad pull out from this tournament. I was exciting to be here, playing in a Grand Slam, a lot of people, meeting again the players. But I have to be smart and see more than my present now. I'm looking forward for my future, for my career. I have to do what the doctor says. I'm still positive. I want to play tennis. It doesn't matter how. But after seeing my level in Sydney, I think if I in good shape and I'm healthy, without pain, I could be competitive again very soon."
Janowicz will now face lucky loser Hiroki Moriya in the first round. At 5'5", the Japanese world No.146 is 15 inches shorter than his Polish opponent, who stands at 6'8".