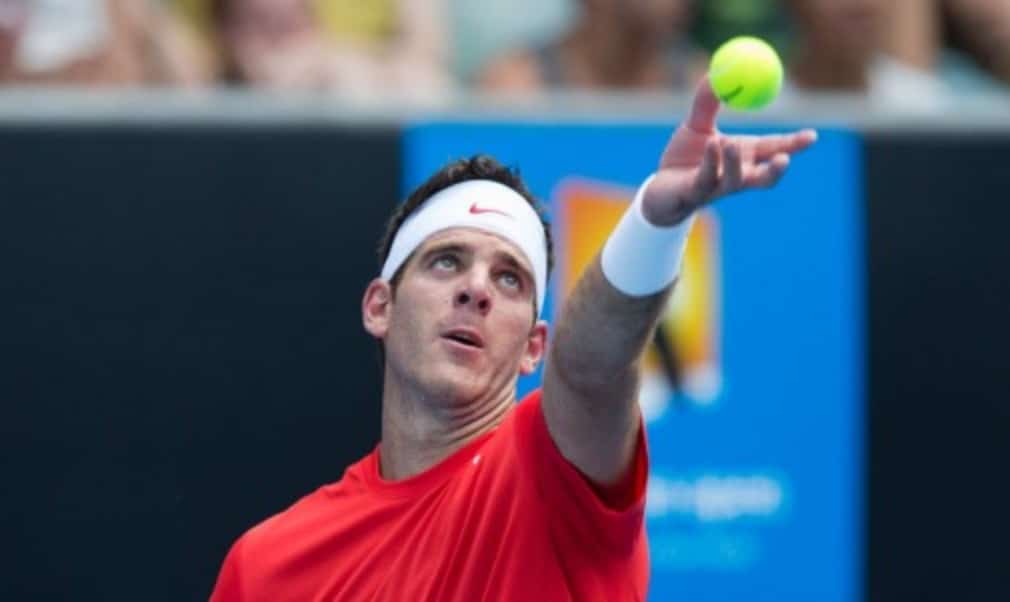 Del Potro to return in Australia
Originally published on 05/12/14
He will play the Brisbane International, starting on January 4, before heading to the Sydney International one week later.
Del Potro has not played since retiring in the second round of Dubai against Somdev Devvarman with a wrist injury on February 25. He had surgery on March 24 and has seen his ranking drop to No. 138. The Argentine has a protected ranking of No.7 but this can only be used at a limited number of tournaments and he has opted to take a wildcard in Sydney.
Del Potro will join a star-studded line-up in Brisbane, including Roger Federer, Kei Nishikori, Marin Cilic and defending champion Lleyton Hewitt. Maria Sharapova leads the women's field, which has four of the top ten competing.
Del Potro will start as one of the favourites for the tournament in Sydney after thrashing Bernard Tomic in the final last year. "I love playing in Sydney. The city and the fans are great and I can't wait to come back and defend my title," he said. "Last year I played some of my best tennis there and it is the perfect way to start the year."
The 2009 US Open champion will battle the likes of top sees Fabio Fognini and 2014 ATP Comeback Player of the Year David Goffin for the title. The women's draw includes 22 of the top 30 players.