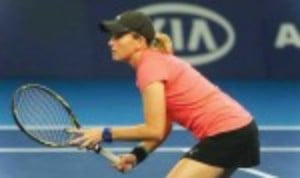 Del Potro to return at Delray Beach
Originally published on 04/02/16 00:00
The 2009 US Open champion has played just 14 matches in the past two seasons after struggling with a series of wrist injuries.
"I've been waiting for his moment for a long time," Del Potro announced on his official YouTube channel. "As I had promised that I would make a comeback around January or February now I can confirm it will happen at Delray Beach.
"Knowing that I will play a tournament once again after such a long time. The uncertainty, all the bad moments I had to go through, so many mood swings, really difficult days that make you think about giving up.
"I am lucky to be surrounded by great people, who wouldn't let me fall they were there to support me and help me out during the most difficult moments in my career. They ruled out any thoughts of retirement and they were always there to encourage me."
Del Potro, who had surgery on his left wrist in June last year, has dropped to No.1041 in the world rankings, having been as high as No.4 in 2010.
"Just knowing that I will put on my headband again and step onto a tennis court, that I will look at the sky and make the sign of the holy cross and many more things that used to thrill me throughout my career I will do all those things again within a few days," he said.
It is not the first time Del Potro has used the Delray Beach Open as his comeback tournament. After undergoing surgery on his right wrist in May 2010, the Argentine won the 2011 title without even dropping a set, beating Janko Tipsarevic in the final.
"We've been expecting this call," said Delray Beach Open tournament director Mark Baron. "Juan Martin has always had Delray Beach in his comeback plans, and we're happy to know that it's come to fruition. We are rooting for him to be able to overcome his injury and hope he will have a successful comeback."