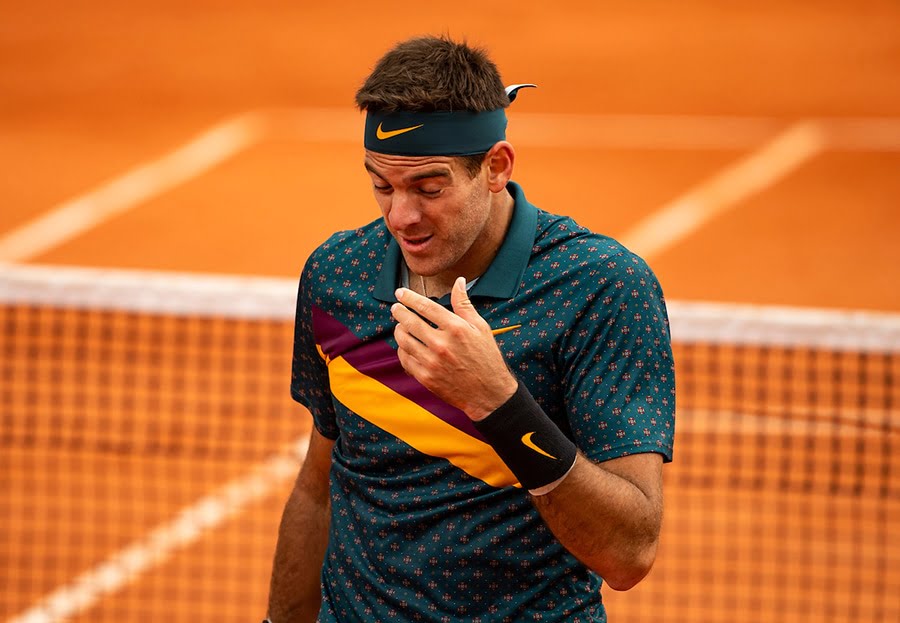 'My career may be over,' admits Juan Martin del Potro
Juan Martin del Potro says he may have played his last match after re-injuring his troublesome knee at Queen's.
The Argentinian fractured his kneecap last November at the Shanghai Masters, costing him the vast majority of the season so far.
He battled back though, and gave a credible appearance at the French Open, and was looking forward to Wimbledon before injury struck again at Queen's during his match against Denis Shapovalov.
Del Potro won the match but quickly withdrew from the tournament, before his worse fears that he had re-fractured the same part of the same knee were confirmed.
And, in an emotional post on Instagram, Del Potro says he fears it could be the last match of his career.
"As you might know I fractured my right patella once again. After medical studies and talking to the doctors they said surgery was the best treatment.
"I had asked them for the best option health-wise, not just for tennis. They said surgery, no doubt about it.
"As you can imagine this is a tough moment, it's sad to go through all this once again. I didn't expect this at all. But it will happen tomorrow.
"I cannot say anything more than that. I don't know what will happen next. Hopefully I will have a good recovery. I hope my knee can heal properly.
"If that match was the last of one my career, that I don't know. During rehab I will be able to think clearly. I will know what my body is able to do."
Del Potro's career has already been ruined by serious injury to both wrists, but it has been his knees that have plagued him of late.
The 164 page tennishead Wimbledon magazine is now available to order online with reduced postage costs here