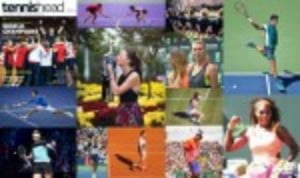 December digital issue of tennishead out now
Originally published on 11/12/15 00:00
Our digital magazine is free to download, and designed to give you a taste of what you can expect in the print magazine.
Download it now on your Apple or Android device – search "tennishead" in the App Store or in Google Play.
We've got stunning images from the Davis Cup final in Ghent, where Great Britain won the competition for the first time since 1936.
We pick out some of our highlights from a memorable 2015 season, while as the world's best juniors battle it out at the Orange Bowl in Florida, Mats Merkel explains what he is looking out for as a talent scout at junior events.
Award-winning coach Craig O'Shannessy explains what tactics you should be employing to force your opponent into making errors.
And we take a closer look at HEAD's new Radical range, which has received the Graphene XT treatment.