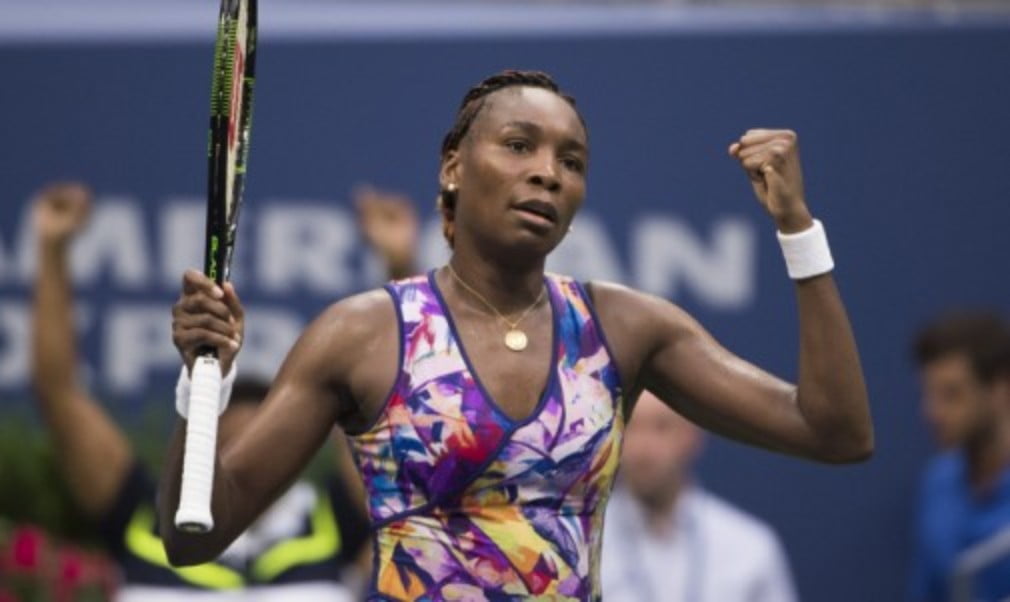 Day Two: Pink shirts, records and cheesecake
Originally published on 31/08/16 00:00
Janko Tipsarevic shares his pain
"The only guy on tour who can actually really relate to the pain and suffering that I went through is Juan Martin Del Potro. We ended up on a practice court at Wimbledon actually more talking than practising about everything that's been.
"Both of us had three surgeries. For both of us it happened when we were playing great tennis. We were basically interrupting each other with what was going on through our minds in this, like, moments of depression and sadness, just not seeing the light at the end of the tunnel."
Janko Tipsarevic who defeated Sam Querrey, the 29th seed
Simona Halep's winning diet
"I just have cheesecake. Every day. Yesterday I had a big ice cream on the street."
Halep defeated Kristen Flipkens 6-0 6-2 in an hour
Stan might not stay pretty in pink
"It's a bright year so far for me, in Grand Slams especially. No, it's okay. I can also put some more black if I want. First time I'm going with the pink shirt and shorts. We'll see how it looks on the picture, and then I will decide if I go back to the black one."
No. 3 seed Stan Wawrinka defeated Fernando Verdasco 7-6 (4) 6-4 6-4
Is four too many in Ana's team?
"I feel like I have potential and game, but it hasn't really been coming together. Like I said, it's not like I don't work. I really put a lot of hard work. I had four people travelling with me trying to make sure I'm on the right path and doing the right things. Before when I travelled with one or two persons I was doing much better. You know, these are the things I have to think about."
Ana Ivanovic (29th seed) lost to Denisa Allertova
Sometimes players should be seen and not heard
After Bernard Tomic's comments to a spectator were heard on the microphone
"I think he was just baiting me a bit. You know, I don't want to get into it. I apologised for what I said to him. I think after he left the first set, I think the crowd got happy he left because he was a bit annoying."
Tomic was defeated by Damir Dzumhur
72 is a crazy number
Venus Williams who defeated Kateryna Kozlova and is making her 72nd appearance at a Grand Slam
Quoted verbatim from her press conference:
Q. 72 Grand Slam appearances. It's a record.
VENUS WILLIAMS: Record for people playing?
Q. I think it's the all-time record.
VENUS WILLIAMS: For what?
Q. 72 Grand Slam appearances.
VENUS WILLIAMS: Hmm (smiling).
Q. In the main draw.
VENUS WILLIAMS: That's crazy.