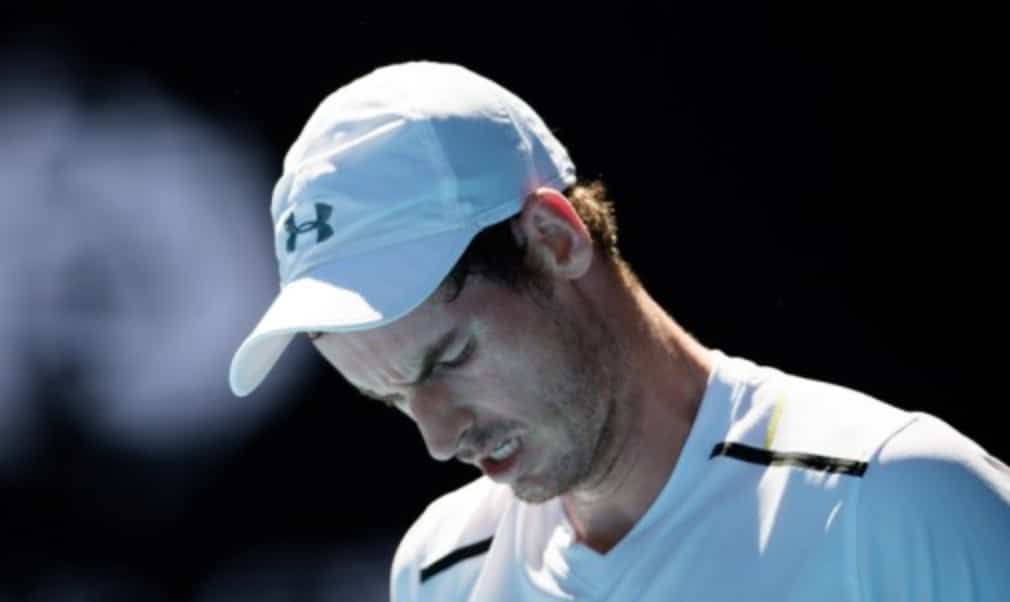 Day Seven: Brexit
Originally published on 22/01/17 00:00
Weather
The temperature in Melbourne was 30 degrees and sunny.
Out of the Blue
Beaten today in the fourth round by Jo-Wilfried Tsonga, Dan Evans said: "It's been the most exciting (week), as well. Probably won't happen again. It's been pretty cool actually" Really? "It was out of the blue how I did it," he clarified, "I'm not saying I can't make fourth round again."
Inglot out
No. 1 doubles pair, Pierre-Hugues Herbert and Nicolas Mahut beat Dom Inglot and Florin Mergea 2-6 7-5 6-2.
Super Happy
"I started to play the good sets I was talking about that I knew I could," said Federer after beating Kei Nishikori 6-7(4) 6-4 6-1 4-6 6-3 to reach the quarter-finals. The question was could I hang with Kei till the very end. I was able to do that, so I'm super happy."
Born to Play
"I think I was born to play this game," said a delighted Venus immediately after beating Mona Barthel to take her place in the quarter-final, where she will play Anastasia Pavlyuchenkova.
An Aussie perspective
Australian newspaper 'The Herald Sun' reports on Konta's third round victory: "Former Australian Johanna Konta destroyed Dane Caroline Wozniacki 6-3 6-1 in only 75 minutes".
Stan the Man
Stan Wawrinka increased his 2017 tiebreak win-loss record to 5-2, winning three tiebreak sets against Italian Andreas Seppi.
If at first you don't succeed….
The first woman into the quarter-finals this year was Anastasia Pavlyuchenkova, who won the juniors here in 2006. The 25-year-old who has been in the quarter-finals of every other major said: "I was always wondering why I could never have a good start here in Australia after good preseason, good offseason, and a lot of practising. But now it seems like I found a way, and I'm super excited to still be in the second week here."
…..Try and try again
Š— Mischa Zverev who today defeated Andy Murray said: "I can tell you it wasn't easy when I came back from wrist surgery two years ago. It was my brother who said, You can make it back, you can be top 100 again, be a great player. I have to say thank you to him quite a lot.
Double Up
Ahead of her fourth round match against Jo Konta on Monday, Ekaterina Makarova was in action today in the doubles where she and partner Elena Vesnina defeated Viktorija Golubic and Kristyna Pliskova. Match practice for her singles match on Monday.
Dimitrov skips to practice court
Grigor Dimitrov, who defeated Richard Gasquet at 2am on Sunday morning on Rod Laver Arena, showed no ill- effect from his late night exertion and was on the practice court at 4pm. After his match last night, he said: "Hopefully by 5am I'm going to be done with everything, all the stretchings, the rehab, just sleep in, come back tomorrow, hit some balls. Kind of go to bed again."
Dress for sale
Playing in an adidas dress that you can buy in the shop here for AUD$160 (smile extra), Garbine Muguruza, defeated her fourth round opponent Sonia Cirstea 6-2 6-3, surpassing her previous best result here. The Spaniard reached the last sixteen in 2014.