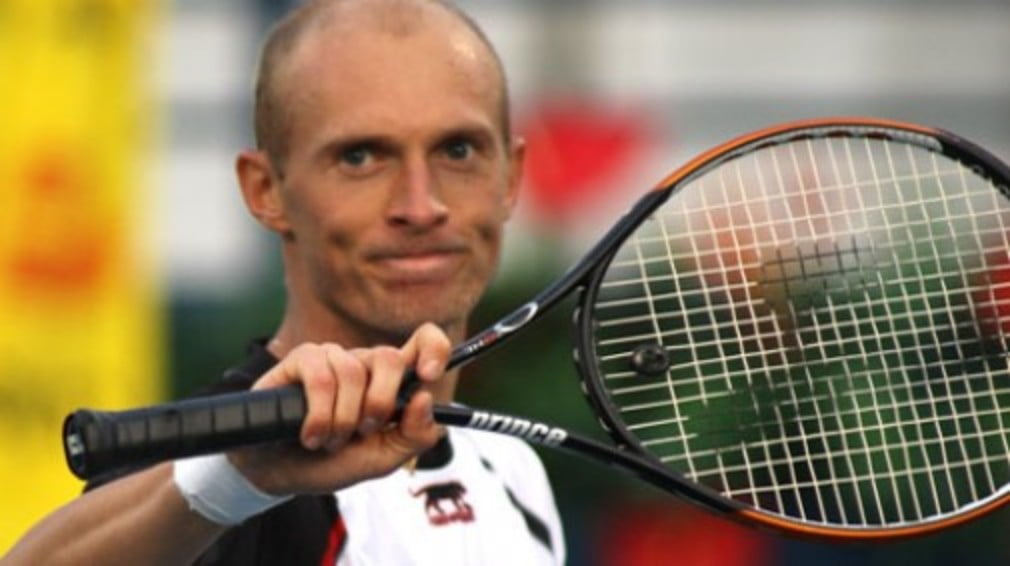 Davydenko crushes Del Potro to surge into semis
Originally published on 26/02/10 11:20
Russian world No.5 Nikolay Davydenko secured his place in the last four at the ATP Tennis Masters Cup with an impressive straight-sets victory over Argentine Juan Martin Del Potro in Shanghai on Thursday.
Their round robin clash decided who would join Novak Djokovic from the Gold Group in the semi-finals and it was the Russian who rose to the challenge, outplaying the South American 6-3, 6-2 in one hour and 26 minutes.
Davydenko looked in complete control throughout the encounter, grabbing the decisive break in game eight of the opening set and another two in the second to take his round robin record to played three, won two.
The result earns Davydenko second place in the four-man group behind Djokovic, which means he will play the winner from the Red Group in Saturdays semi-finals.
It is the second time the 27-year-old has reached the knock-out stages of the event in four visits.
"I feel great," said Davydenko "I thought I had a chance to beat Djokovic [on Tuesday] but I didn't and today was my last chance of getting to the semi-final. I could see Del Potro was nervous after losing the first set."
Earlier in the day, second seed Djokovic suffered his first defeat at the $4.45 million event when he lost 1-6, 7-5, 6-1 to Frenchman Jo-Wilfried Tsonga.
Once Djokovic had lost a close second set, there was little fight left in the Serb, which wasnt surprising given he had already qualified for the semi-finals regardless of Thursdays results.
While Djokovic can be excused for conserving energy for Saturday, Tsonga should be applauded for his application despite having no chance of qualifying for the next stage of the event.
Earlier on Thursday South American doubles team Pablo Cuevas and Luis Horna guaranteed their place in the doubles semis by shocking third seeds Mahesh Bhupathi and Mark Knowles in their final round robin match.
They join the American Bryan brothers and Canadian-Serb team Daniel Nestor and Nenad Zimonjic in the semis with one more place up for grabs.