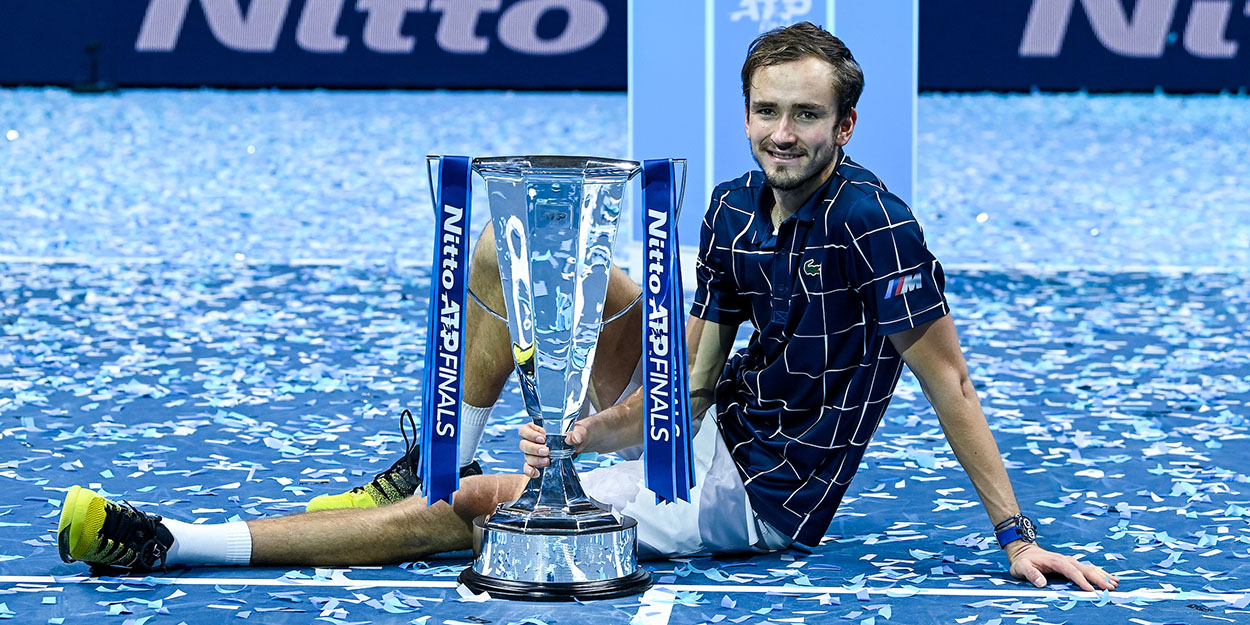 Daniil Medvedev: 'To make Dominic Thiem tired in a three-set match is a great achievement'
Daniil Medvedev has described his ATP Finals win over Dominic Thiem as 'the toughest victory of his life.'
Medvedev lost the first set in London before gradually wearing down the Austrian and turning the match around.
It was the biggest title in Medvedev's career so far, and he says it was every bit as hard as it looked.
"It was the toughest victory in my life because Dominic is a really tough player to play," Daniil Medvedev said.
"I think today he was at his best… That's what I felt during the match. He was really close to winning it [in the] second set. I managed to stay there.
"I felt in the third set that I was really tired physically, for sure, but I felt like he started to miss some balls, he started to run a little bit slower because he was tired.
"To make Dominic tired in a three-set match, not a five-set, I think is a great achievement.
"All these small things, Dominic is playing as [of] today [as] one of the best players in the history [of the sport], not yet maybe by the titles and Grand Slams, but as I say, playing [with the form of] today."
Medvedev was able to beat the top three players in the world in the same tournament after downing both Rafael Nadal and Novak Djokovic en-route to the final.
"It is amazing [to beat the Top 3 here]," Medvedev said. "In the group I beat Novak, then Rafa in the semi-finals and Dominic in the final, [the] best players in the world… [It] means a lot.
"[It] shows what I'm capable of when I'm playing good, when I'm feeling good mentally, physically. I know what I'm capable of.
"I just need to produce it more and more and hopefully more matches like this."