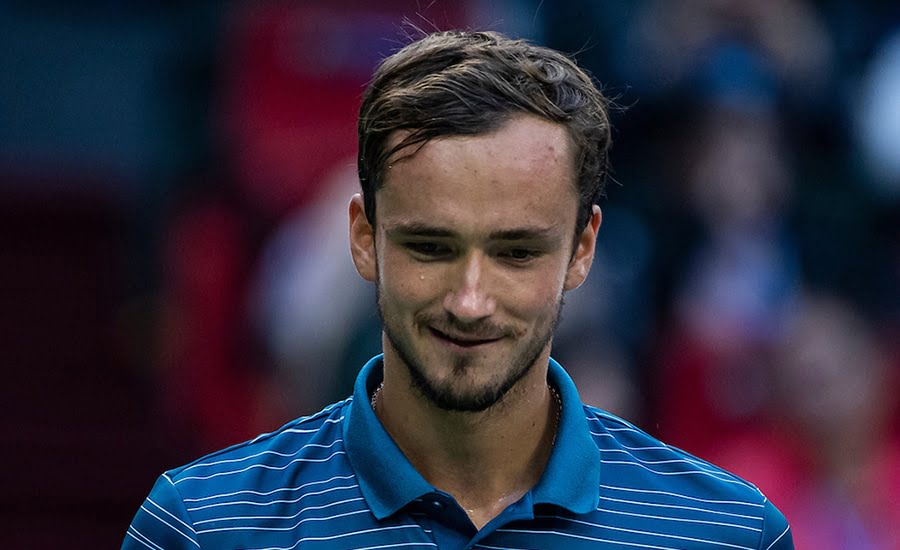 Daniil Medvedev bites back at Stefanos Tsitsipas, saying: 'I can't take him seriously anymore'
Daniil Medvedev has escalated his war of words with Stefanos Tsitsipas as the two youngsters look to sow the seeds for a lengthy rivalry.
Tsitsipas was beaten by eventual winner Medvedev at the Shanghai Masters last week, and immediately lashed out at the Russian's playing style when completing his post-match media duties.
"Well, I don't mean to be rude at all, actually, at all, but it's just boring," Tsitsipas said of Medvedev. "It's boring. It's so boring.
"So he has a huge serve, and if you manage to get it back, it's just countless balls inside the court, which you have, the only way you have to, you can do is hit as hard as you can side to side, be accurate, and make him move.
"Otherwise you can just play it back to him and play it again and play it again. It just keeps coming back, keeps coming back."
However, speaking to reporters in his native Russia, Medvedev aimed a stinging broadside at Tsitsipas, saying: "Every tennis player can say something nasty about some other player.
"Tsitsipas also gave another interview during Shanghai, if I am not mistaken.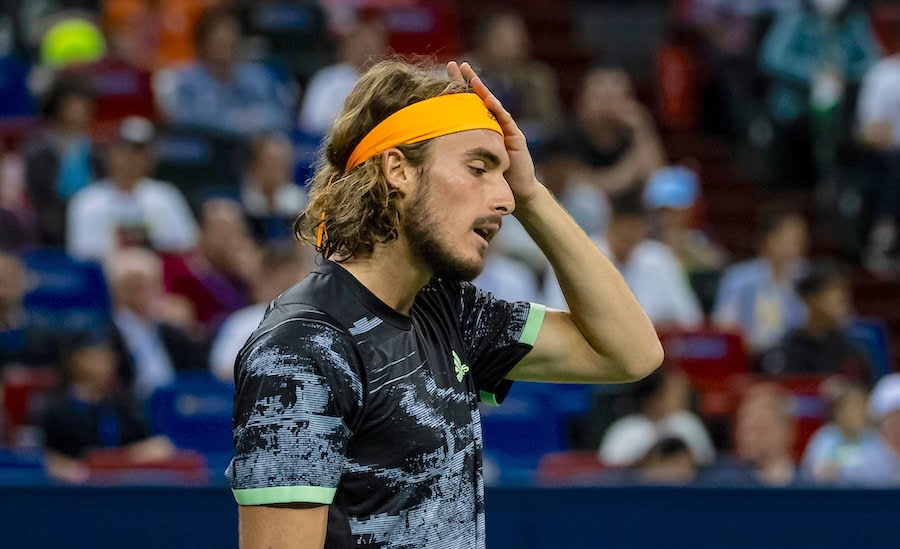 RELATED: Alexander Zverev explains that "Stefanos (Tsitsipas) and Daniil (Medvedev) have a weird relationship"
"He was asked how he celebrated the victory at the Laver's Cup. Not only me, but many Russian and international tennis players laughed at his answer.
"After that interview I stopped taking Tsitsipas seriously." Medvedev stated.
"He said, that he was forced to drink alcohol. Well, nothing serious, but then he said: "Mother, do you hear it? They forced me to drink! It was disgusting, I can show you the video".
"That is not funny. I don't take him seriously after that."
Tsitsipas' has a disappointing record of five losses in five matches against Medvedev, and that's a record that it is tough to see changing any time soon given the Russian's outstanding form of late.
Look ahead to the rest of 2019 with our guides to every tournament on the ATP Tour and the WTA Tour. If you can't visit the tournaments you love then do the next best thing and read our guide on how to watch all the ATP Tour matches on television in 2019. To read more amazing articles like this you can explore Tennishead magazine here or you can subscribe for free to our email newsletter here