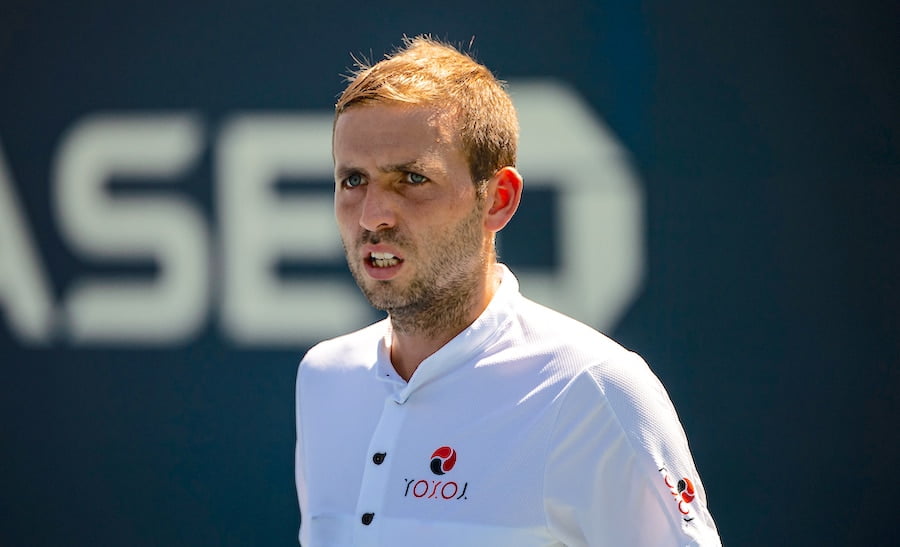 Dan Evans incredible recovery from drugs ban complete as he joins Andy Murray on list of 15 greatest British players
Dan Evans rise to No.1 in the British tennis rankings means he joins an exclusive list of just 15 players that have held the top spot since the ATP rankings began
Dan Evans return to tennis after a ban for recreational drug abuse is nothing short of astonishing. In May 2018 Evans was ranked 1,195 in the world but just over 15 months later he's now ranked No.43 in the world and is the highest ranked British player on the ATP Tour.
Evans joins players other great like Andy Murray, Kyle Edmund, Tim Henman and Greg Rusedski in becoming the British no.1.
Evans has always possessed the ability but sometimes his off court life has got in the way of this tennis. He tested positive for cocaine use in 2017 and received an immediate 1 year ban. At the time Andy Murray was forthright in his views on Evans saying, "It's going to be a long road back if he wants to do it. He's made poor decisions in the past and he made another really bad one there."
Since returning from that ban a renewed focus on the sport has enabled him to string together an impressive run of form including a run to the final of the Delray Beach ATP Tour event earlier this year. His new found maturity and form even caught the eye of the great Roger Federer who got in touch with Evans to ask him to fly over to Switzerland to practise with him. Evidently Federer enjoys testing himself agains Evans's all court style of play.
The full list showing the highest ranked British players on the ATP Tour is as follows:
Roger Taylor
Mark Cox
Buster Mottram
Colin Dowdeswell
John Lloyd
Andrew Castle
Jeremy Bates
Chris Wilkinson
Mark Petchey
Neil Broad
Greg Rusedski
Tim Henman
Andy Murray
Kyle Edmund
Dan Evans
To read every issue ever published of the world's best tennis magazine, tennishead, visit our 'Magazine Archive' and you can buy a copy of the latest issue here.To win incredible tennis prizes for free, enter our latest 'Competitions'. For all the breaking tennis news and exclusive player interviews, visit our 'News' section. For the latest racket, ball, shoe and clothing buyers guides plus video play tests, visit our 'Gear' section