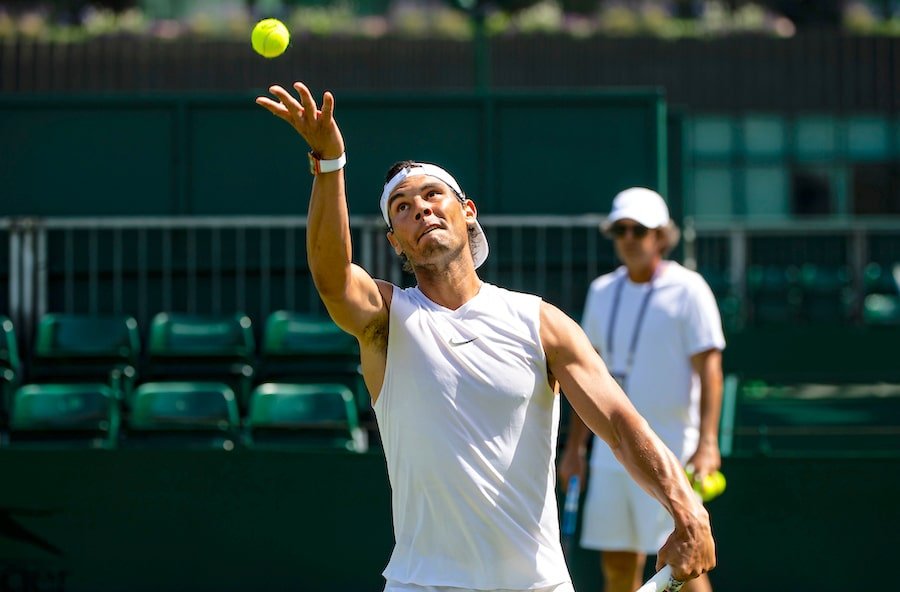 Court conditions at Wimbledon 2019 give unexpected boost for two players in particular say respected commentators
The Wimbledon 2019 mens singles is looking like the most open tournament for years but early analysis on the conditions of the courts has given two huge names an unexpected boost
The Wimbledon 2019 court conditions are exceptionally slow according to two highly respected coaches and commentators which will favour the likes of Rafa Nadal and Novak Djokovic but wont give much help to Roger Federer.
Both Mark Petchey, Andy Murray's former coach and regular TV analyst, and Paul McNamee, a 5 time Grand Slam doubles winner, have both been quick to point out that they feel the Wimbledon courts are playing the slowest they've ever seen.
Petchey was the first to take to Twitter with his opinion and McNamee then joined in here:
Looking at the pace of these courts I would have seeded Nadal one….

— Mark Petchey (@_markpetchey) July 1, 2019
Petchey was the coach of Andy Murray from 2005 – 2006 and the coached two female WTA players. He now works as an analyst for amazon Prime TV on their ATP Tour coverage.
Both Djokovic and Nadal will be delighted that the courts are slow this year as both players prefer to play their tennis at the back of the court, so a slow surface gives them more time. Whereas roger Federer and the other big hitters such as Kevin Anderson and nick Kyrgios will have wanted faster conditions to all ow their power game to have more effect.
Now you can look ahead to Wimbledon with our exclusive, 164 page, 'Guide to Wimbledon 2019'
To find out how to get tickets for Wimbledon this year read our 9 point guide here
For all the latest Wimbledon news before, during and after the tournament make sure you bookmark our 'Wimbledon News' section here
If you can't visit the tournament then do the next best thing and read our guide on how to watch Wimbledon on television
To read more amazing articles like this you can explore Tennishead magazine here or you can subscribe for free to our email newsletter