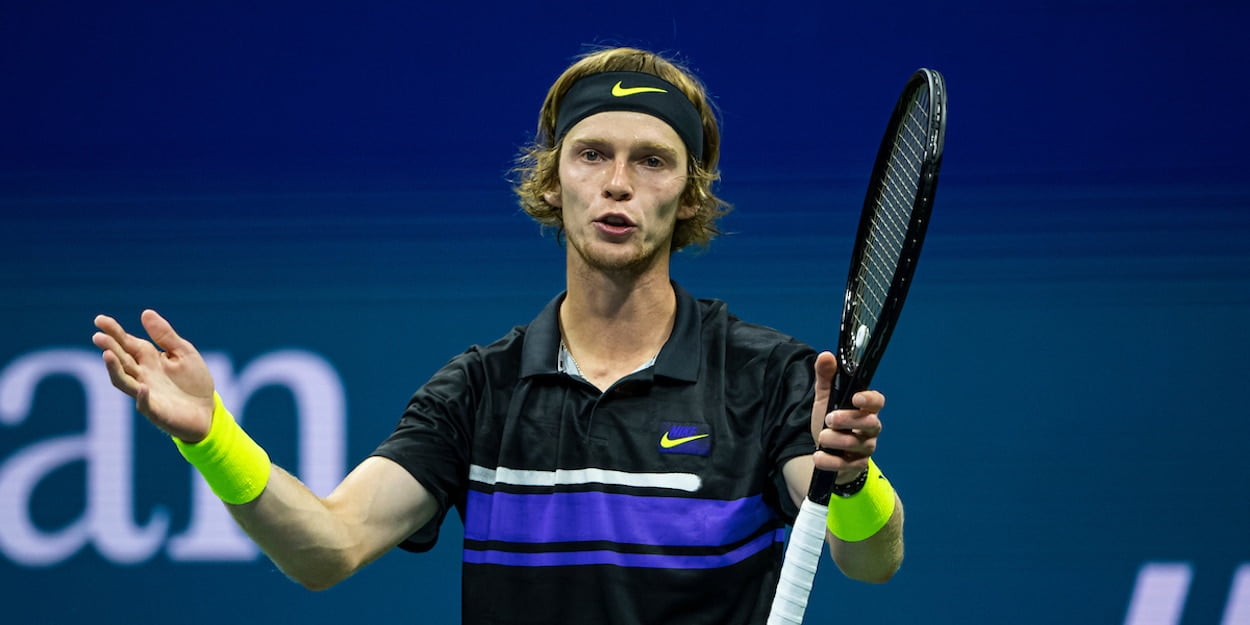 'Coronavirus will inevitably haunt tennis once Tours resume,' says young ATP star
Andrey Rubev believes it is 'inevitable' that more tennis stars will test positive for coronavirus when the ATP and WTA Tours resume in August.
Players such as Novak Djokovic, Grigor Dimitrov, Borna Coric and Frances Tiafoe have already had the virus.
Strict safeguards will be in place when tennis returns, but Rublev has urged for expectations to be realistic.
"I think it's inevitable [that players will be getting infected] once the tour resumes," Rublev told Sport Express.
"We see it happening in other sports which already resumed. Despite this, matches and competitions still go on."
The Adria Tour caused a high-profile scare for tennis when Djokovic, among others, tested positive for coronavirus.
The event was promptly cancelled, but ATP chief Andrea Gaudenzi has said tournaments must now continue should that happen.
"I must remain optimistic, but I also need to keep my feet on the ground," he told Sky Sports Italia.
"We need to understand that a tournament can't come to a halt because of a positive test, especially if it's already in its late stages."