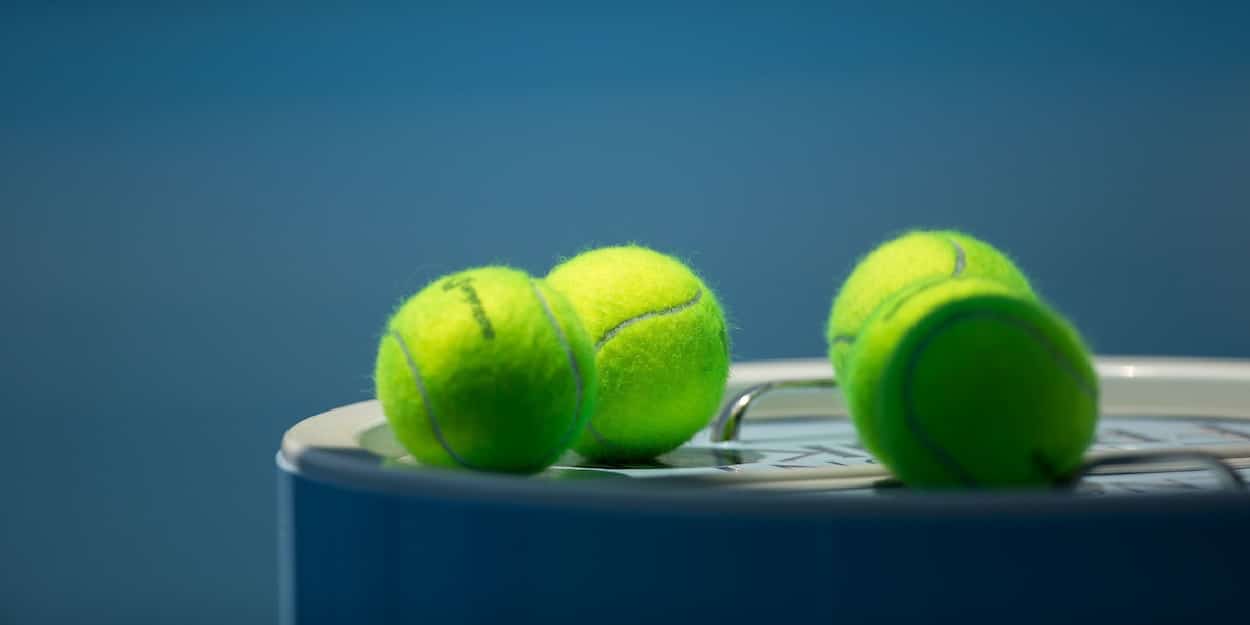 FEATURE: How has coronavirus changed tennis and will those changes prove permanent?
After a five month enforced hiatus, tennis has returned with coronavirus-busting new protocols that have changed much about the sport.
Tennis is certainly not alone in needing to adapt to the Covid era, but just how many of the changes the governing bodies have put in place are simply temporary measures, and how many will prove permanent?
The end of line-judges?
One thing that immediately strikes you when watching tennis since it restarted in the coronavirus era is there are far fewer people stood around the court.
Line-judges are especially conspicuous by their absence, with the work now being done by the Hawkeye system instead.
Although Hawkeye has been a staple of tennis for years now, it was previously only ever used when a player wanted to challenge the decision by a line-judge.
Players no longer have the luxury, though, as tennis cuts out the middlemen and just defers immediately to technology.
Whether or not line-judges remain a thing of the past is largely dependent upon cost. It's an expensive system to run, which is fine for the bigger tournaments.
However, the smaller events with less income will likely find it too costly and will ultimately go back to the traditional method of line-calls when the coronavirus crisis is over.
Towel boxes
Holding a player's towel and handing it to them when needed has, somehow, become just part of the job of the ball kids in tennis over the years.
Naturally, though, with personal contact now kept to a minimum, no one wants to be passing around a sweat-soaked towel.
That means that players are now expected to look after their own towel and are provided with boxes at each end of the court in which to place them between points.
It's hard to know whether or not it will stick after Covid, because ultimately player power will decide. If they want it, they will get it.
However, there were a few high-profile cases of players taking their frustrations out on the ball kids who were guilty of no more than simply handing them a towel, and that was not a good look for the sport.
There were growing calls for players to look after their own towels even before coronavirus, and a towel stand system was trialled at the Next Gen Finals.
No fans in stadia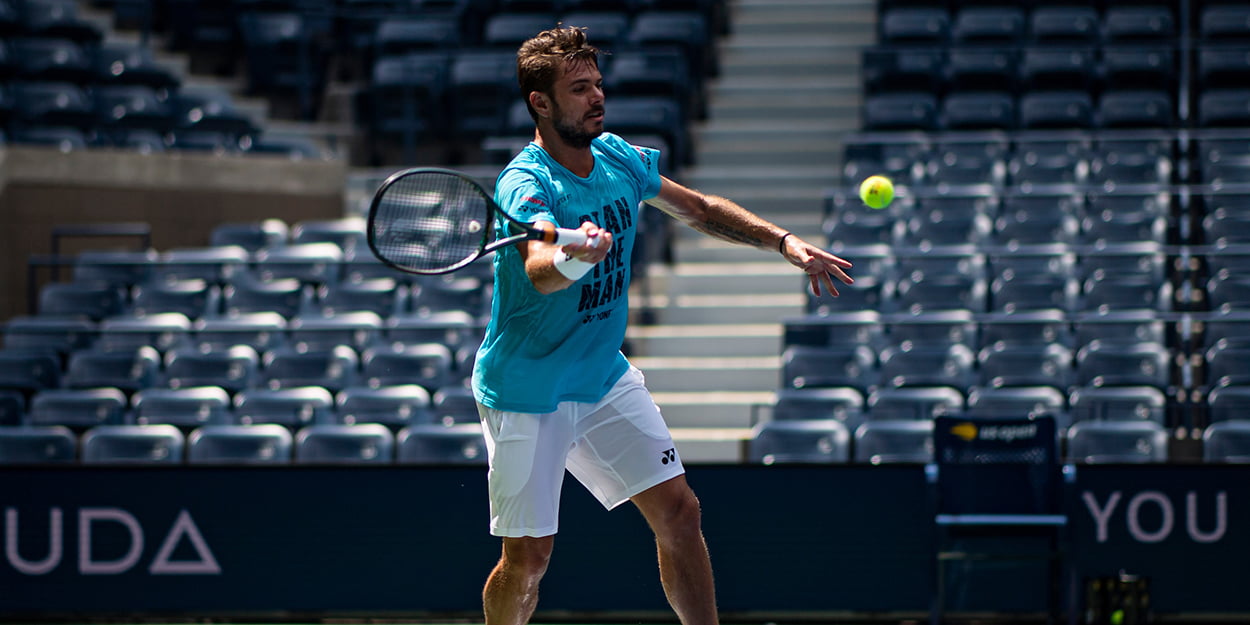 The lack of spectators and the atmosphere they provide is the most obvious change, and we don't think you'll find anyone who thinks it's a good thing.
Thankfully, we can say with certainty that it is simply a temporary measure.
In fact, even the French Open, which begins in September, has plans for having some fans present, albeit a far smaller number than capacity.
There won't be any uniform roll out of allowing fans back in to watch tennis. It will be decided on a tournament-by-tournament basis backed of geographical and political factors.
What we do know, though, is that it's a matter of when, not if, fans are back in their seats to watch tennis.
In the meantime, we can now listen to much more of the communication between players and their coaches on court, and that's actually a very interesting insight to the sport.
Fewer formalities, little ceremony
The handshake being a thing of the past, for now at least, is something we are seeing across society, not just tennis.
Obviously, that means we are seeing it in tennis too, but it's part of a more general stripping down of ceremony across the net.
Pre-match and post-match handshakes have been replaced by a friendly racket tap between players, although some players such as Serena Williams are still being uber-cautious and opting to not do even that.
Even on-court interviews are not happening at the moment, although that is more do with the lack of fans in the stadium to hear them. It's easier, ad safer, to simply do them at a separate location with greater safeguards for the TV audience.
Again, though, the ceremony in tennis is something you'd expect to slowly return as the coronavirus threat reduces.
Exodus of star names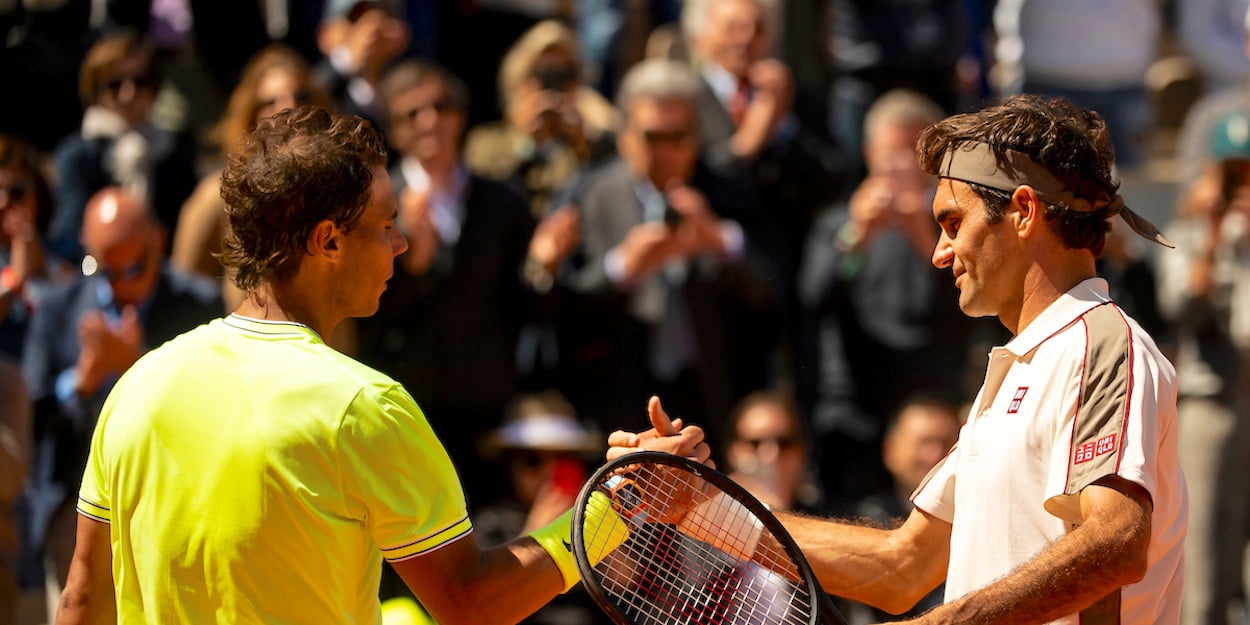 There's no denying that the absence of both Roger Federer and Rafael Nadal from the US Open is a surreal feeling. In fact, it will be the first Grand Slam without at least one of them this century.
Nadal decided not to travel due to safety concerns, and Federer is injured. All the indications are, though, that even if he was fit it's probable that Federer wouldn't have taken the risk.
The big name absentees don't end with just Federer and Nadal, though. The WTA top ten is barely represented in New York right now, with Karolina Pliskova the only top-ten player not already based in the US to have travelled.
Other star names to have withdrawn due to coronavirus concerns include Stan Wawrinka, Nick Kyrgios, and Gael Monfils, so tennis' star power is arguably lower right now than it has been in decades – on the court at least.
For the most part, those names will slowly return. Many will likely deem Europe a safer bet than America for now and take their places for the French Open. Obviously, Nadal will be among them.
That said, with Federer and Nadal clearly coming to the end of their careers, chances to see them in action appear to be scarcer than ever, and tennis is going to have to find a way to get by without them much sooner than they anticipated.