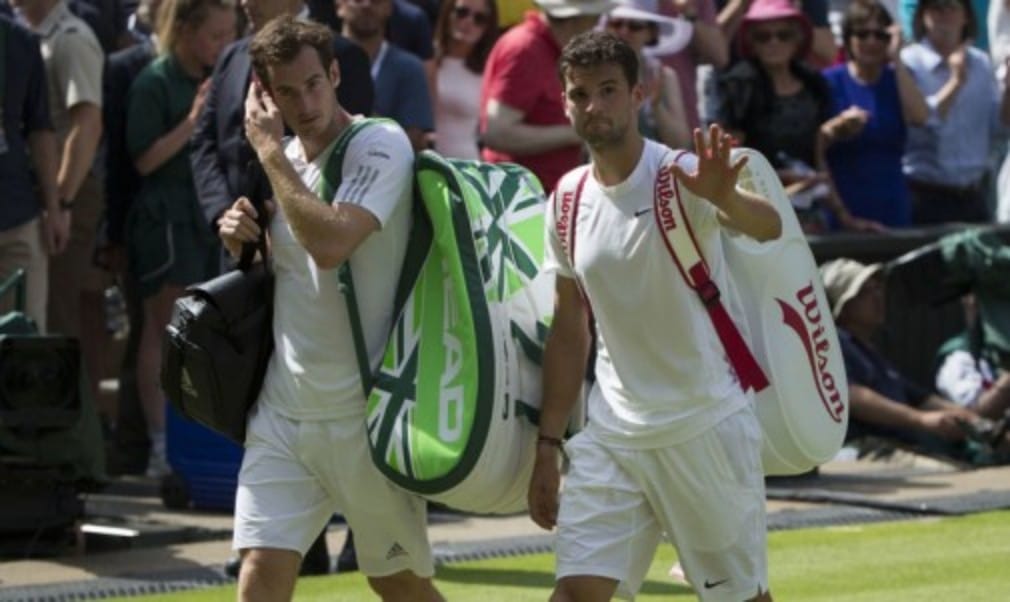 Consistency key for next generation – Dimitrov
Originally published on 03/07/14
The Bulgarian reached his first major semi-final with an impressive straight sets win over defending champion Andy Murray on Wednesday. Joining him in the last four is Milos Raonic following his victory over 19-year-old wildcard Nick Kyrgios, who caused the shock of the tournament by beating world No.1 Rafael Nadal in the fourth round.
Raonic and Dimitrov will both have the chance to reach their first Slam final when they take on Roger Federer and Novak Djokovic, but the Bulgarian knows they still have a long way to go to establish themselves at the top of the game.
"We want to win. I think the younger guys want to come on that stage," he said. "We strive for this and we're thirsty for it. We want to prove ourselves. We also want to prove to the big guys that we're around the corner, as I mentioned.
"But we need to establish ourselves even better, just what we're doing right now. It's a good effort, but we've got to do that almost every single tournament we play. This is where it shows. If you're sustainable to get out those top four guys and eventually put yourself in that position."
Dimitrov was arguably the most impressive quarter-final winner as he outplayed Murray on Centre Court. While the defending champion looked below his best, Queen's champion Dimitrov was on top of his game throughout as he continued his unbeaten run on grass this summer.
"It's something that I've worked for, to get on to that stage, come out, and switch to another gear," he said. "It's a quarter-final match, playing against the defending champion, against a gentleman like Andy. That adds a lot. It's a great feeling, I'm proud of what I did."
The pair, who are good friends off the court, had contrasting routes to the quarter-finals. Murray cruised through his opening four matches without dropping a set while Dimitrov had to battle back to beat Alexandr Dolgopolov in a tough five-setter to make the fourth round.
"In a way that gave me a bit of an advantage," said Dimitrov. "He didn't face any difficulties throughout his previous matches. I think it was kind of unknown for him, the pressure coming into those first sets."I knew I had that under the belt. It wasn't an easy match for both of us. As soon as we hit the first ball on the court I felt something was just a little different. I just had to go with the flow.
"Early in the tournament you always have a little extra tension and you know that anything can happen. But as soon as you get into that phase of that second week, your dimension, your vision is changing a little bit. I felt that I've raised my level a little bit on and off the court. Off the court is my focus. My ability to switch when I really have to go another gear. And today I knew I was ready to play.
"In my mind, I was really calm and I knew what I had to do. I think I was composed and as calm as possible on the court. The good thing is I played a match already on Centre Court, so that gave me an extra edge."