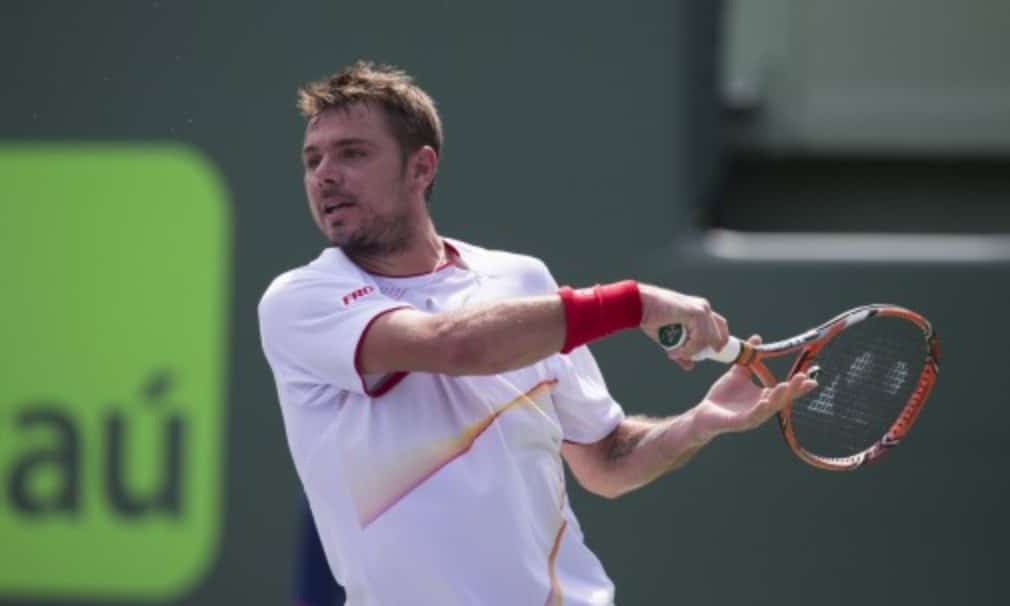 Confident Wawrinka 'knows what it takes' to win French Open
Originally published on 24/05/14
The Swiss has the chance to become the first man in 22 years to hold the first two legs of the calendar Grand Slam after winning in Melbourne. He was the first player outside of the 'Big Four' to win a Slam since Juan Martin del Potro in 2009 and followed it up with his maiden title on clay in Monte Carlo last month against Roger Federer.
He revealed the wins have filled him with confidence ahead of the French Open and that even his early exits in Madrid and Rome have not dented his belief.
"Confidence is something that's big for me, to know that I can beat the top guys even in Masters 1000, on clay courts," he said. "And now I'm ready for here. I had two quick losses in Madrid and Rome, but I was playing good tennis.
"I know that whoever I'm going to play against, I can defeat them all. It depends very much on me. I look at this Open differently. I had to adapt after Australia. When I'm here now, I know that I can go far. I have done that before. So the way I look at it is quite different.
"Mentally speaking I have more confidence, I know what it takes, what I have to do to be ready. The way I start the tournament has not really changed. I'm not looking at the draw too much because I know how difficult it is to last two weeks and to play five set matches."
Despite his optimism, though, Wawrinka, who says he is 100% fit after a recent back injury, admits it will be tough to topple either defending champion Rafael Nadal or Novak Djokovic.
"I understand I'm one of the favourites but I'm far behind Rafa and Novak," he said. "They are really above the other players. When they are really on the courts they are difficult to fight against.
"But I have played well. I won the Masters 1000 and a Grand Slam, I'm playing good tennis and I can win against all players. I'm not looking where I am on the draw. It's the first match that counts. Who I'm going to play against, that's how you get started in the tournament."
Third seed Wawrinka, who was beaten in the third round in Rome by Tommy Haas, will get his French Open campaign underway against Spaniard Guillermo Garcia-Lopez.
"It's a very good first round for me because I will be able to see where I stand," said the Swiss. "He's a good player, you have to play well to defeat him and play an excellent match. "Physically I'm ready, and mentally also, so I'm happy and I'm excited to start."