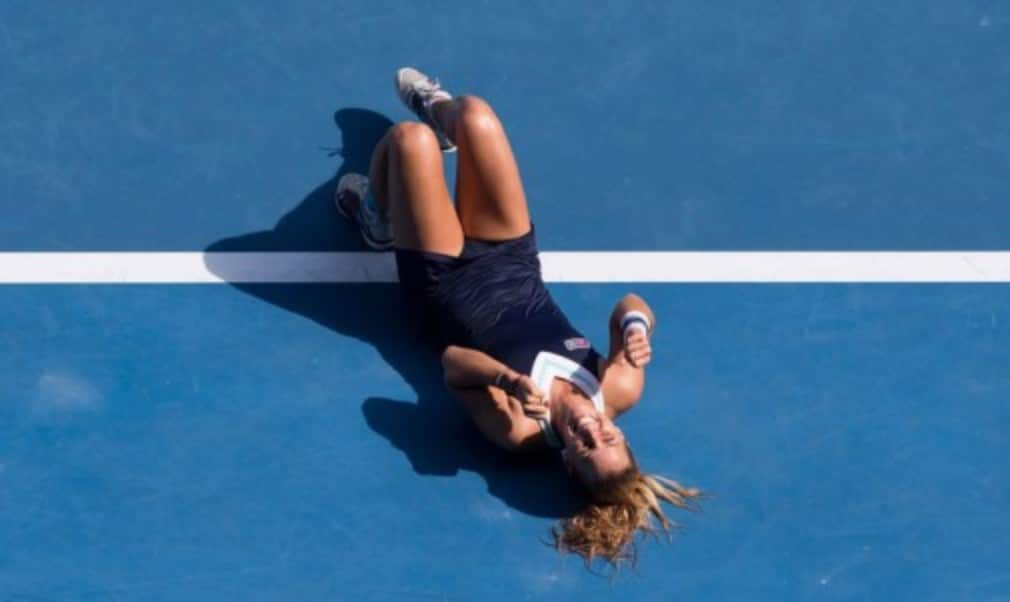 Cibulkova to face Li in Australian Open final
Originally published on 23/01/14
The Slovakian world No.24 produced one of the biggest shocks of the tournament when she knocked out 2008 champion Maria Sharapova in the fourth round, and she followed it up with a clinical 6-1 6-2 victory over Agnieszka Radwanska.
Radwanska had beaten two-time defending champion Victoria Azarenka in the quarter-finals but appeared to be fatigued from the exertion and struggled to get into the match against an inspired Cibulkova.
"I felt like I was in slow motion," Radwanska admitted. "I had a couple of tough matches and I think I was not fresh enough. She played well in the whole tournament, but I think I spent twice as many hours as her on court."
"I wasn't thinking about [reaching the final] for the whole match," Cibulkova said. "I was just trying to focus on my game. [From] the first point to the last point of the match I was just trying to do the right things. I wanted to enjoy it. Of course it was not easy when I was up in the second set. The thought started to come that I could win, the result and everything. I have to say, I was 100% ready for it and I was just doing what I had to do. That's why I won."
Cibulkova revealed that close friend Bartoli had come to find her immediately after the match.
"Straight after my semi-final she came into the gym to me," Cibulkova said. "She hugged me. We were both crying. She was so happy for me. She was a big inspiration. When she won Wimbledon, we are very close friends, we are one of the best friends, so I knew she was working like so hard for it, so she was the one who deserve it so much. When she won it I knew like everything is possible."
Cibulkova will be the underdog in Saturday's final, when she will meet former French Open champion Li, who will be looking to go one better in Melbourne, having twice lost in the final, both last year and in 2011.
Li, who saved match point in her third-round match against Lucie Safarova, has barely been troubled since as she moved past Canadian teenager Eugenie Bouchard 6-2 6-4.
Li burst out of the blocks, winning 20 of the first 23 points to storm to a 5-0 lead inside 15 minutes. Bouchard put up some resistance as she won four of the next five games to grab an early break in the second set, but the No.4 seed rediscovered her rhythm to close out the match to reach her fourth Grand Slam final.
"I think is the third time [in the final], so pretty close to the trophy. I'll try to not fall down this time, because last year in the final I think I play well but I only can say unlucky because falling down twice," said Li, who suffered an ankle injury in last year's final. "At least I try enjoy and staying healthy."