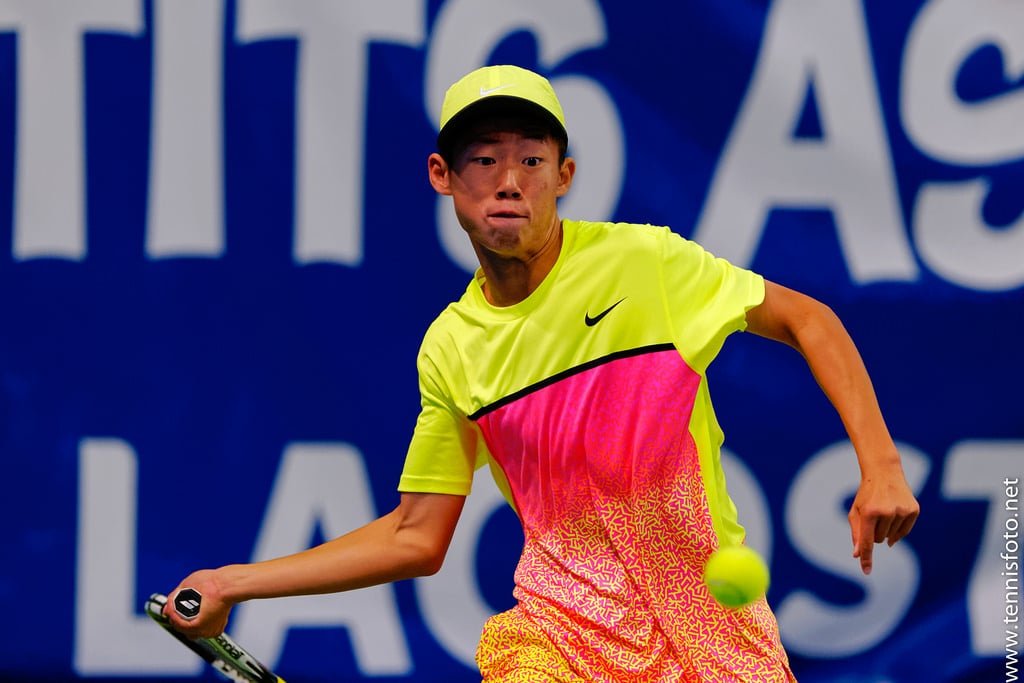 Chun Hsin Tseng, one to watch
Originally published on 12/06/18 00:00
It was a great win for Chun Hsin Tseng, who became the 2018 Roland Garros junior boys champion.  He defeated junior world No 1 Sebastian Baez. 7-6 (5) 6-2
His father introduced Tseng to tennis when he was 5 years old, He also played basketball, soccer and swam but from the age of 10 he focused on his tennis.
"Clay is my favourite surface," he said, "When I started playing tennis I was playing on clay. I really like playing on clay."
The 16 year-old comes from Chinese Taipei and trains at the Mouratoglou Tennis Academy in the south of France. Patrick Mouratoglou was courtside in Paris at the weekend to see his student win.
Tseng said who joined the Academy when he was 12 years old said: 'He (Patrick) has been supporting me for many years. And he watching me play, and he wants me to play aggressive on the baseline."
One of the reasons why Tesng likes the academy he said: "They always have a very good ATP player there, so it is very good for me to practice there, because it is always high intensity.'
Whenever Tseng is in Europe he tries to find time to go to the academy where under the watchful eye of both Patrick Mouratoglou and his father who is his full time coach, he is honing his game.
The 16 year old is hoping to play in the Summer Youth Olympic games this year, which will be held in Buenos Aires in October. He is also ambitious for the future.
"Longer term I would like to be No 1 in ATP, aged 23/24," he said.
Roger Federer, with whom he shares his birthday (August 8) and Kei Nishikori are his favourite tour players.
Tseng will celebrate his 17thbirthday in August and is one of Asia's best young players. When in May he won an ITF Futures event in Vietnam, he became the first player born in 2001 to win at this level.