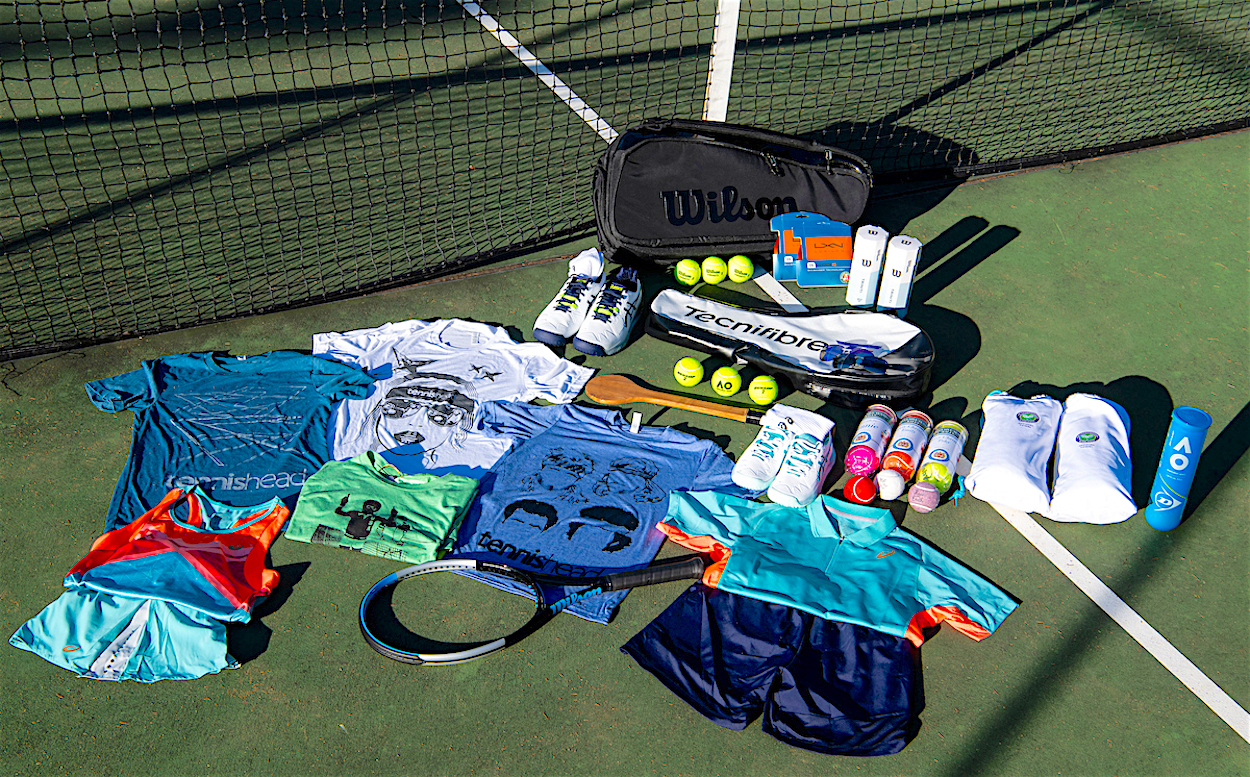 The 2020 Tennishead Christmas tennis gift guide
Finally after a long year, it's Christmas! Which means it's time to try and find those special tennis Christmas gifts for your friends and loved ones.
But don't panic as Tennishead has got your back with the legendary Tennishead Christmas gift guide.
This year we've scoured the world and come up with the perfect selection of great tennis gifts to suit all your fussy friends. Our 2020 selection includes gifts for all budgets and standards of player and we even went all the way to Australia for the photo shoot to make sure the products looked their absolute best in crisp sunshine.
So what are you waiting for?
If you can't find the gift you want from our exhaustive list then we've teamed up with specialist tennis retailer AllThingsTennis.co.uk to offer Tennishead readers an exclusive 5% discount on their entire range. Simply follow this link and your discount will be applied once you've chosen your items and reached the checkout.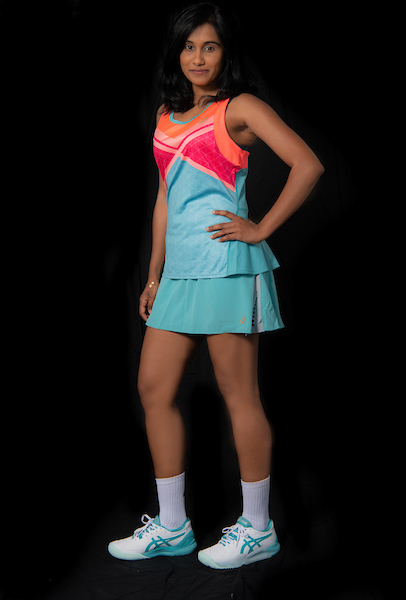 ASICS women's tennis outfit and shoes
This stylish outfit not only looks great but it was designed at the ASICS Institute of Sports Science in Japan leading to performance enhancing benefits.
ASICS Tennis women's GPX Tank: £45/$60
ASICS Tennis women's Pleats Skort: £50/$67
ASICS Gel-Resolution 8 women's shoes: £120/$160
Available at ASICS.com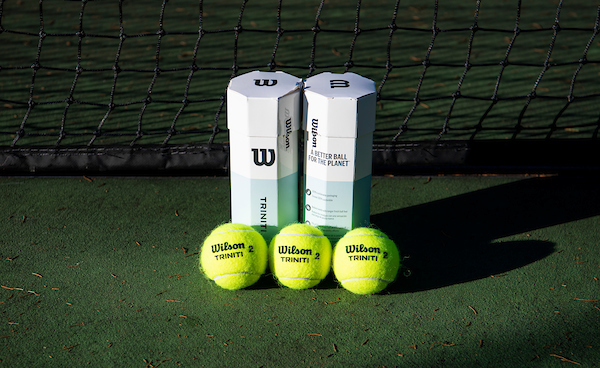 Wilson Triniti tennis balls
The first ever tennis balls that can truly claim to be environmentally friendly. Featuring an octagonal paper container, the Triniti sleeve is fully recyclable after use and a blend of new materials and felt allows the ball to maintain enough bounce to exist outside of a pressurized can.
Wilson Triniti 3-ball tube: £6.50/$8.50
Available at Wilson.com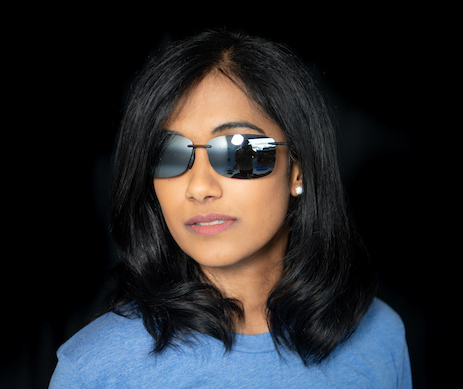 Maui Jim Pure LT sunglasses
Maui Jim are the official sunglasses partner of the ATP Tour and their LT range was inspired by the architecture of feathers—naturally-designed for performance, strength and aerodynamics while also being beautiful and colourful.
The Pure LT are their thinnest, lightest, and strongest lens material meaning the sunglasses weigh the same as just two pieces of paper!
Maui Jim Black Pure LT sunglasses: £158/$210
Available at MauiJim.com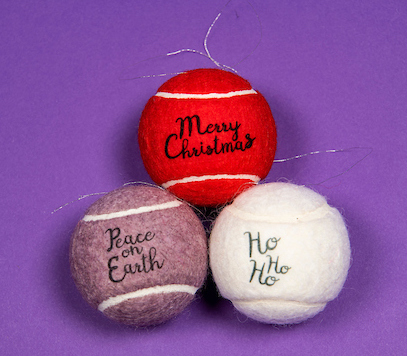 Price of Bath festive Christmas tennis ball baubles
We saw these and just had to have some for the Tennishead Christmas tree!
Price of Bath are the only remaining ball maker in the UK and Europe and have been around since the 1930s. These fun baubles are made from original tennis balls in Christmas colours with a sparkly thread. Choose from red, white or mauve tennis balls and then customise with one of twelve different prints, such as Ho Ho Ho, Merry Christmas or Let it Snow.
Price of Bath festive Christmas tennis ball baubles: £5.50/$7.50 each
Available at PriceOfBath.com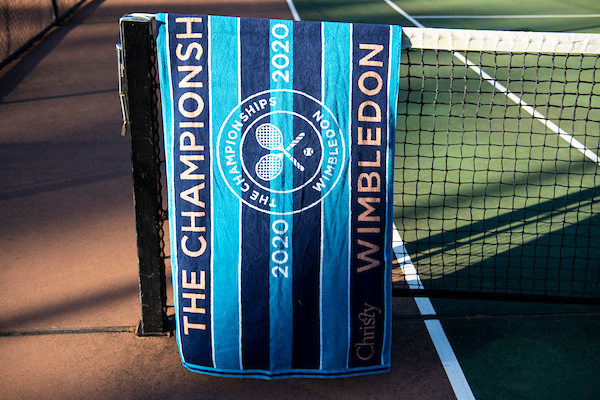 Wimbledon 2020 Championship Towel from Christy.co.uk
Ok so this was the year that the world's most famous tennis tournament didn't actually take place which makes their 2020 towel even more collectable than normal.100% Cotton, 500gsm, super absorbent fluffy towel.
Wimbledon 2020 guest towel, green or purple: £15/$20
Available at Christy.co.uk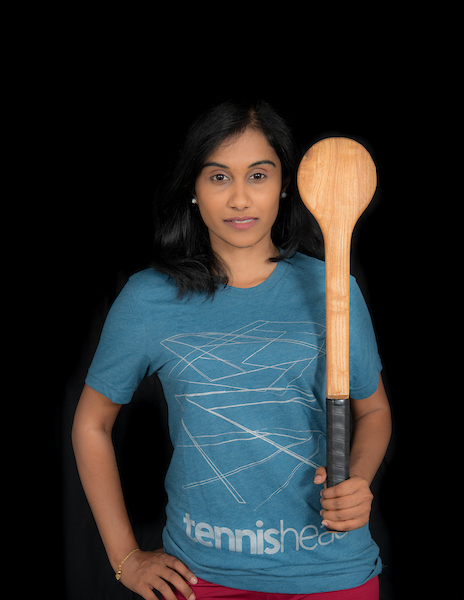 The Tennis Pointer
Or simply the Wooden Spoon, is a great tool for tennis players of any age that will help you fine tune your strokes so you can hit the sweet spot more and more and cut out on your mis-hits.
The idea for the tennis pointer came to Czech coach Jiri Bartos in 2011 while hitting a lot of shanks. He worked with a local company to develop the concept and soon his students were benefitting.
It comes in 3 models. The Pro and Mid for adults and the Junior for kids under 10.
Available at FunctionalTennis.com
Tecnifibre Tour Endurance 4 racket bag
This Tecnifibre bag has one main compartment that can hold 4 rackets. The front outside insulated pocket will keep your personal belongings close at hand. The tarpaulin is water resistant and will ensure that both your belongings and rackets will stay safe.
Tecnifibre Tour Endurance 4 racket bag: £27.99/$37.99
Available at AllThingsTennis.co.uk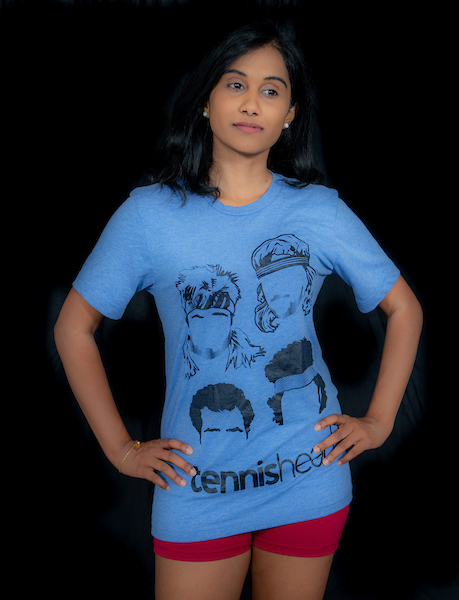 Tennishead Players T-shirt
Designed exclusively for Tennishead by renowned tennis artist Joe Durica of Stick It Wear!? and manufactured using high quality fabrics, this fabulous Tennishead 'Players' t-shirt will make you the envy of your tennis friends.
50% polyester, 25% cotton, 25% rayon triblend weave

Image is hand screened vintage style with silk screen inks

Lightweight, soft fabric, athletic fit

Unique design

4 unisex sizes to choose from
Tennishead Players T-shirt: £24.50/$40
Available at Tennishead.net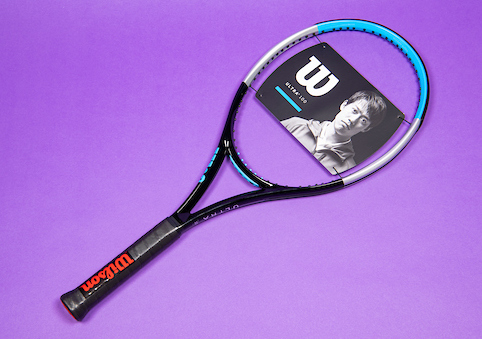 Wilson Ultra 100 v3 racket
When Tennishead experts tested this racket our conclusion was that Wilson have obviously polished up this popular frame with a real focus on its power-generating aspects Have they gone too far? Not according to our testers who were all good standard players that have no problem generating their own power.
Wilson Ultra 100 v3 racket: £200/$260
Available at Wilson.com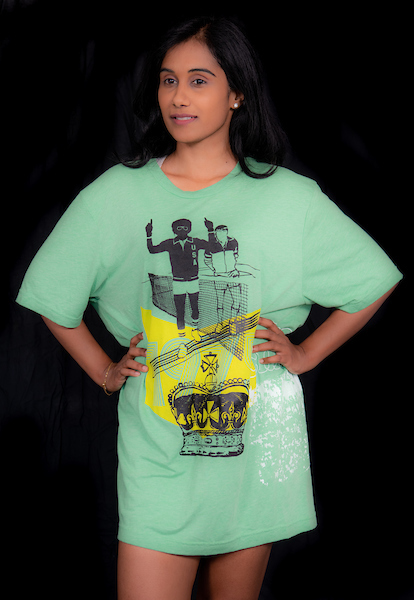 StickItWear?! Grass champion T-shirt
Tennishead stumbled across this website that sells a range of tennis T-Shirts and tops linked to all the major USA sports but with a very decent range of tennis focussed styles. The quality of shirt is great and could easily be worn as a casual top with jeans or for a friendly match at your local club.
Stick It Wear Grass champion T-shirt: £37/$49
Available at StickItWear.com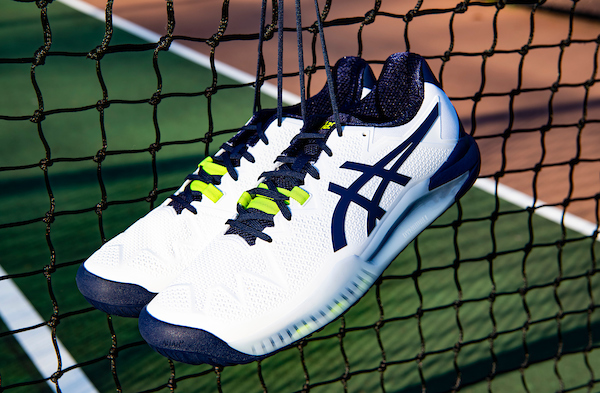 ASICS Gel-Resolution 8 men's shoes
The amount of positive feedback from our play test of this shoe points to the ability of the ASICS Gel-Resolution 8 to provide a very stable footing for tennis players that like to make dynamic movements around the baseline when hitting their groundstrokes.The high level of instant comfort this shoe delivers was also apparent.
With it's easy on the eye colour scheme this shoe will no doubt become a staple for many tennis players in the near future even if we can't all do the same things in them that Gael Monfils can when he wears his own pair!
ASICS Gel-Resolution 8 men's shoes: £120/$160
Available at ASICS.com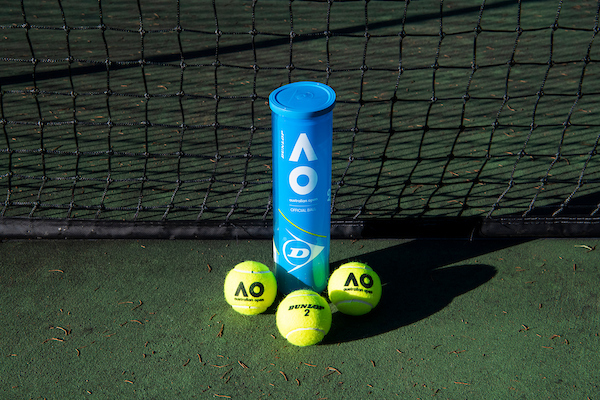 Dunlop Australian Open official ball
This high performance tennis ball is built with the finest natural rubber and finished with premium woven cloth. Dunlop's HD Core technology brings added durability and more consistency to the courts of the Australian Open, and the ultra-visibility of the HD Pro Cloth makes it suitable for use by the elite tournament and its players.
Dunlop Australian Open official ball, 4-ball tube: £14.50/$19 per dozen balls (3 tubes)
Available at AllThingsTennis.co.uk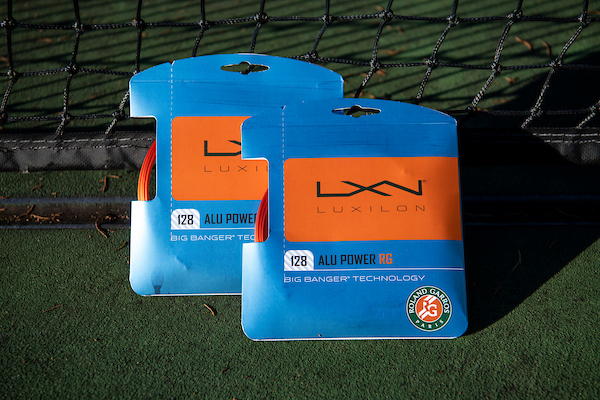 Wilson Luxilon Roland Garros 1.28 string
Crafted to celebrate the largest spectacle of the clay court season, ALU Power Roland Garros supplies excellent power and control with enhanced durability for superior clay court performance. Coated in the signature red clay of RolandGarros, this ALU Power string delivers consistent performance for championship-worthy results.
Wilson Luxilon RG 1.28 string: £18/$23
Available at Wilson.com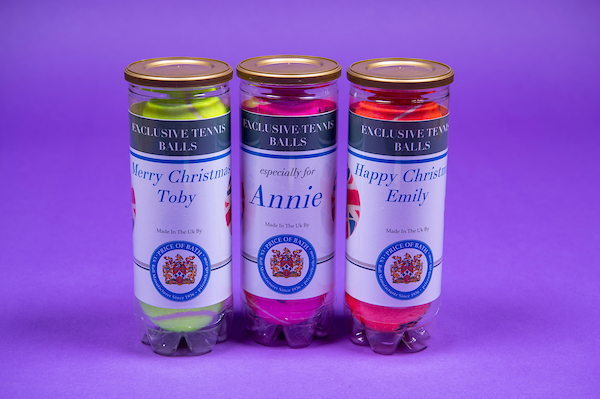 Price of Bath personalised tennis balls
A set of three or four, hand finished, colour tennis balls, personalised with a name of your choice.
There is a choice of colours – pink, red, orange, green, yellow or white. You will then be able to personalise the balls with any name up to nine characters in length. Once the balls are printed they are then tubed and a personalised label is added, heat shrunk to look just like a professional tube of tennis balls.
Price of Bath personalised tennis balls: From £17.50/$23 for a 3-ball tube & £21/$28 for a 4-ball tube
Available at PriceOfBath.com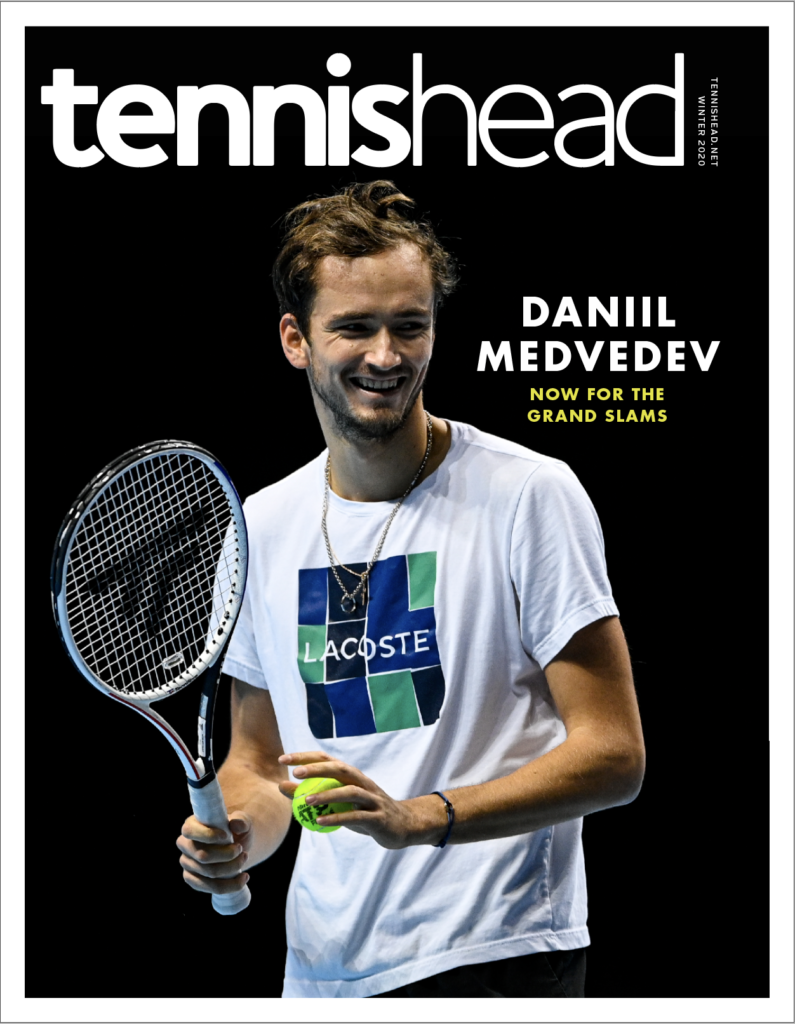 December 2020 issue of Tennishead magazine
Treat your tennis friends with a copy of the latest issue of the World's best tennis magazine delivered straight to their door.
148 pages packed full of the best tennis content you'll find. Guaranteed to keep them busy as you cook the turkey!
Tennishead December 2020 issue, £10/$18
Available at Tennishead.net/shop