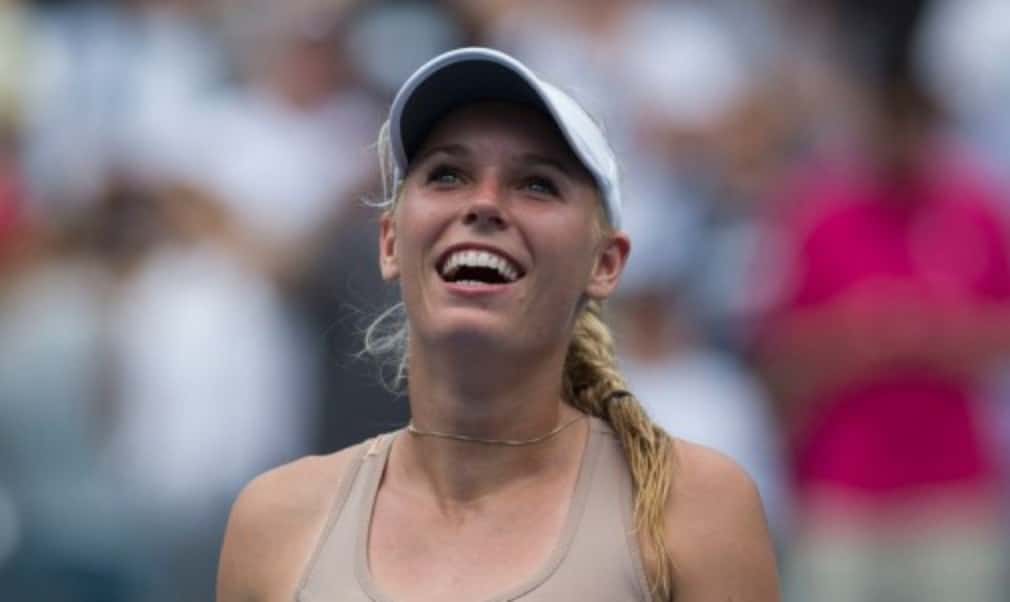 Caroline Wozniacki ready for New York Marathon
Originally published on 31/10/14
It is just days after she was edged aside by Serena Williams in the semi-finals of the WTA Finals in Singapore, but she has quickly turned her attention to another battle of endurance.
"Because I haven't been active enough during the year, I thought 'why not start off my vacation with running a marathon!'" she said. "So it's going to be great, I'm really excited about it. Obviously I'm a little nervous about it, though, and I'm probably not going to get much sleep the night before!"
Wozniacki announced in late July that she would compete in the marathon, and has seen an upturn in results since then. She reached the US Open final, re-established herself in the world's top ten and won all her group stage matches at the WTA finals before losing to Williams.
Wozniacki attributes this increased fitness and confidence to the extra training she's been doing: "It's definitely been helping me a lot. I know that once I get into a third set on the tennis court, I can keep going," she said.
"I feel like a machine out there. It's nice to know I can be out there for three hours plus and not get tired. It's also helped me mentally – going out to run, it clears your head and just makes you feel good in general."
Up to now the furthest she has run is 13 miles, and she admits to holding some nerves about making the step up to the full 26.2 miles. But Wozniacki is determined to promote her charity Team For Kids, having raised more than £30,000 so far.
"We raise money for kids who have no – or very limited – access to sports," she said. "We make running groups for them so they can go out and get an active lifestyle, enjoy it and have fun.
"We also teach them about nutrition and healthy living. All of that has shown a big increase in happiness for kids – they get a healthier body, healthier mind, better grades in school. It all goes together."
Wozniacki normally rests for three weeks in this period, but people have already started asking her if it will become a yearly event for her. "I think I need to finish this one first, and then I need to go and figure out how I'm feeling afterwards!" she said.
"I'm going to go out and enjoy it. I'm going to take in the whole experience. This is something I'm going to take with me for years and years to come."
Nutrional therapist Sarah Brown explains how Wozniacki might fuel up before the marathon and stay hydrated during it: