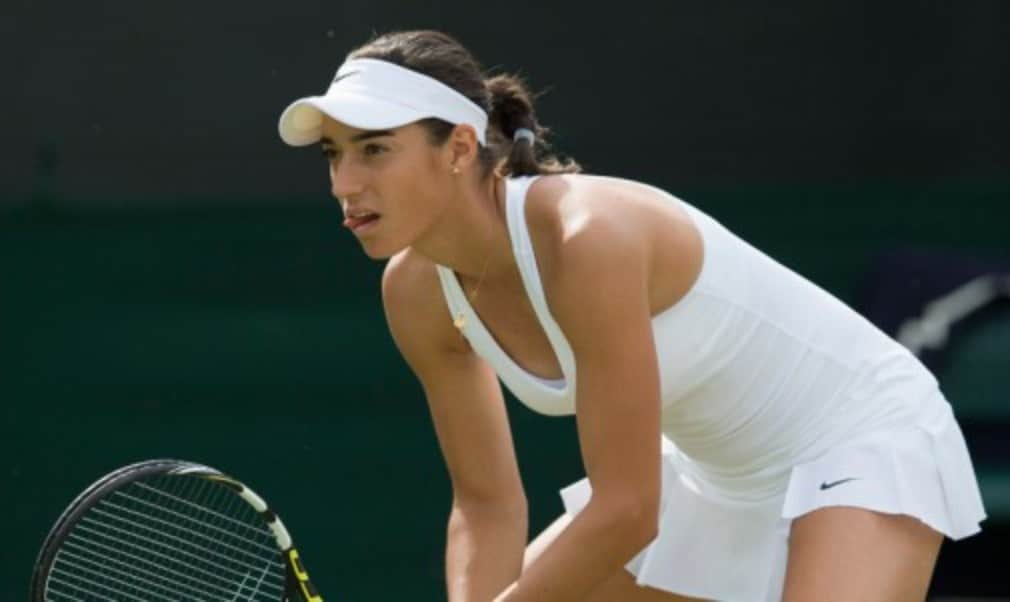 Caroline Garcia: "I'm doing things my way"
Originally published on 16/10/14
Caroline Garcia burst onto the radars of many fans three years ago, when as a wildcard ranked No.188 in the world, she was on the verge of pulling off one of the biggest upsets in French Open history.
Leading Maria Sharapova 6-3 4-1 on Court Philippe Chatrier, Garcia's raw power and athleticism had the Russian on the ropes. Sharapova went on to win the next 11 games for a 3-6 6-4 6-0 victory, but Andy Murray had seen enough from the French teenager to be impressed.
"The girl Sharapova is playing is going to be No.1 in the world one day," Murray remarked on Twitter. "What a player you heard it here first."
"it is always nice to be recognised by someone like Andy who is an amazing player," reflects Garcia, three years on, having established herself in the world's top 50. "I was very happy and also very surprised but I think three years ago I was not ready for what happened to me. Everyone was expecting too much. I was too young in my head and my game was not ready."
…
This is an excerpt from an exclusive interview with Caroline Garcia, as featured in Volume 5 Issue 5. To read the full article, get your hands on a copy of our October 2014 issue on sale now! Subscribe to the magazine today or download tennishead on iTunes.