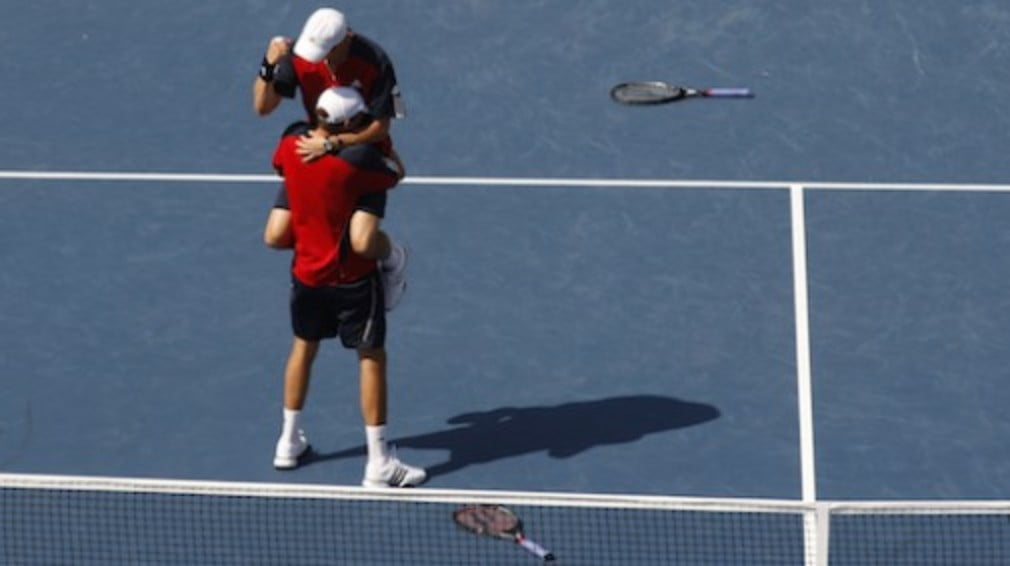 Bryans secure semi-final spot
Originally published on 26/02/10 11:20
The American Bryan brothers are guaranteed a place in the semi-finals of the Tennis Masters Cup doubles event after their second victory of the week on Tuesday.
The twins, who are bidding to end the year as the No.1 doubles pair in the world, were too strong for Indias Mahesh Bhupathi and Mark Knowles from the Bahamas during a 7-5, 3-6, 10-4 victory.
The result puts them at the top of the Red Group with two wins and no defeats and means they will definitely qualify for the semi-finals regardless of the remaining round robin results.
The duo will still have a lot to play for in their final group match on Thursday though as victory will guarantee them first place and a potentially easier semi-final against the runners-up in the Gold Group.
"I thought we played overall really well," said Mike after Tuesday's victory. "Bob's shoulder's feeling great… it's been bugging him for the last couple of months. It's getting better and better and our play's improving.
"We love playing here. I think they have the best fans in the world. They make us feel really loved here."
Two pairs are in the running to join them in the semis from the Red Group Bhupathi and Knowles and South Americans Pablo Cuevas and Luis Horna, who notched up their first victory of the week on Tuesday.
Argentina's Cuevas and Peru's Horna, who won the French Open doubles title back in June, recorded a hard fought 6-2, 6-7, 11-9 win over South Africans Wes Moodie and Jeff Coetzee in the opening match on day three.
Cuevas and Horna and Bhupathi and Knowles now both have one win apiece and will meet on Thursday to decide who will join the Bryans in the semi-finals.
A place in the last four is now impossible for Moodie and Coetzee.