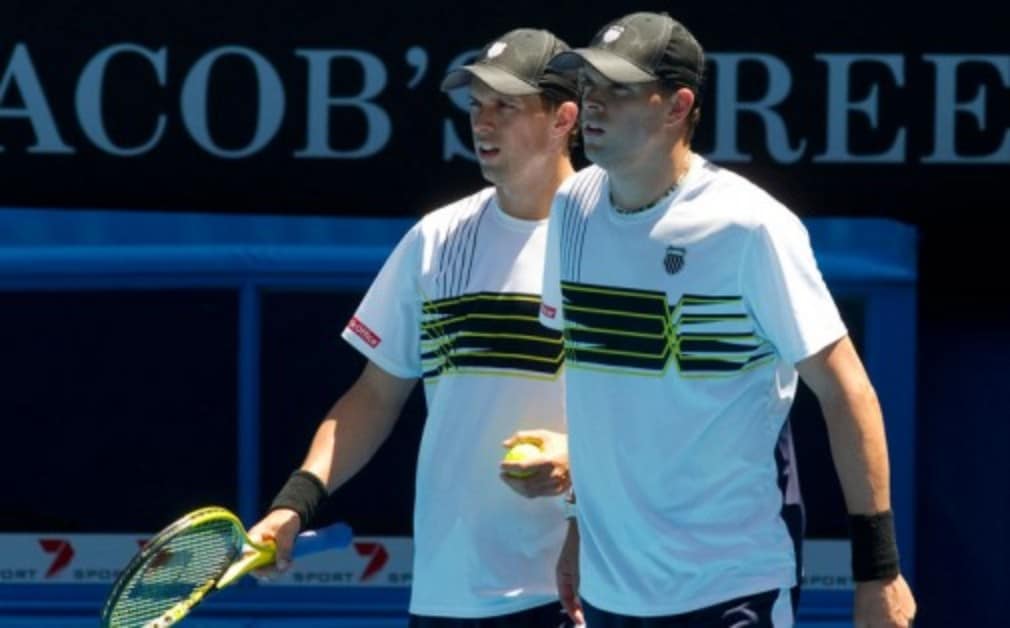 Bryans determined to bounce back from 'stinging' defeat
Originally published on 08/07/14
The American twins, who have been stuck on 98 wins since mid-April, were upset in a thrilling final 7-6(5) 6-7(3) 6-4 3-6 7-5. Amazingly, it was Sock and Pospisil's first tournament together and they are only the third doubles team to win a Grand Slam at the first attempt. While Pospisil labelled the win as the highlight of his career, Mike Bryan said defeat was tough to take.
"When you put yourself in these big title matches and you don't come out on top, they sting," he said. "We've been in 26 Grand Slam finals; we've lost 11 of them. Those are daggers. But we usually bounce back. It's going to motivate us to go hit the gym. You can't win them all."
The Bryans are three-time Wimbledon champions and were strong favourites to add to their tally on Sunday. But history repeated itself as for the second time in three years at SW19 the Americans were beaten by a first-time pairing, following their defeat to Jonathan Marray and Frederik Nielsen in 2012.
"The honeymoon period is sometimes tough to stop," said Bob Bryan. "We faced it many times. Guys playing together the first time are really excited. They have great runs. Those are two good players. They're great athletes. They both have bright futures on the singles court, as well. Whenever they step out there on the doubles court they're going to be a tough team to beat. Both guys serve well. They know how to move at the net. They know how to poach. They're not afraid to get in there and get dirty on the volleys. They have a lot of firepower."Š—劗å
Depending on their hard court results this summer, the Bryans could now reach the magic 100 mark at the US Open. If they do it will be the fifth time they have won at Flushing Meadows and their 17th Grand Slam in total. They will also be looking to keep alive their streak of winning at least one major for the past 10 years, stretching back to 2005.
"We'll look back on this run we had at Wimbledon with good feelings," said Bob Bryan. "It wasn't always the prettiest of tennis, but I thought we fought hard for two weeks and turned it into a final…almost another trophy."