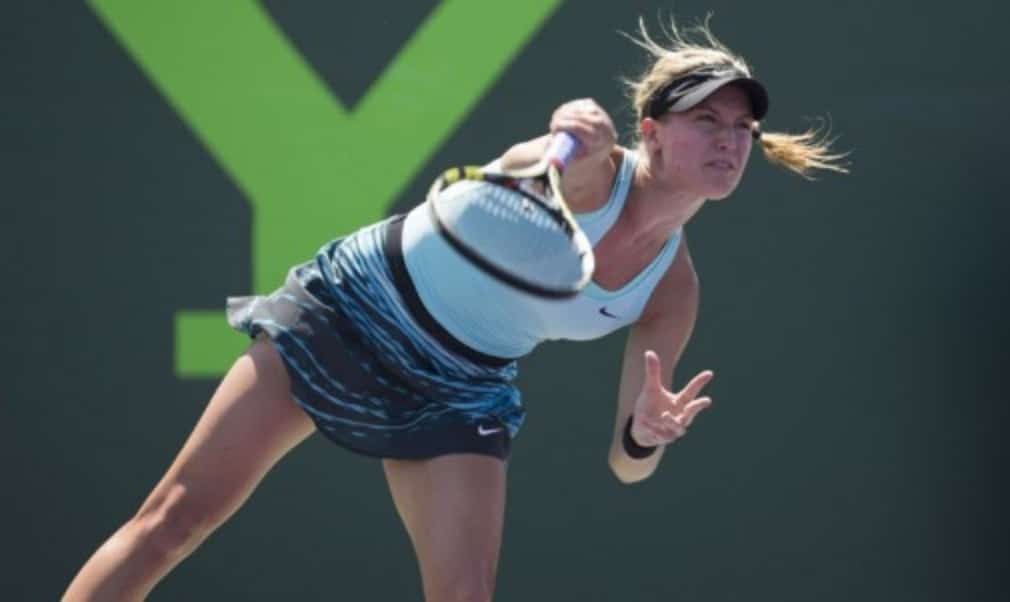 Bouchard: Younger generation close to Slam breakthrough
Originally published on 29/05/14
The up-and-coming stars have shined brightly at Roland Garros so far, with 20-year-old Garbine Muguruza and 19-year-old Anna Schmiedlova grabbing most of the headlines following their shock wins over the Williams sisters. Also waiting in the wings are the likes of Bouchard, 20, Elina Svitolina, 19, and Simona Halep, 22, who has enjoyed a remarkable rise up to No.4 in the world over the past 12 months.
Bouchard has also seen her stock soar as she has recently cracked the top 20 and won her first WTA title in Germany last weekend. After rallying to beat Julia Goerges 2-6 6-2 6-1 in the second round in Paris, the Canadian said the young guns are now close to breaking through at the Slams.
"I think if it's not this tournament, it's coming soon," she commented. "I think the younger generation is really starting to put pressure on the top players. With some results like today it shows that we're not far off from the great players or the top 10, things like that.
"The 30-year-olds are having some success, but I also feel like some 20-year-olds are having success as well. It makes the game really interesting, but I think we're knocking on the door and close to being really good."
Bouchard is into the third round in Paris for the first time where she will face Swede Johanna Larsson, who upset 12th-seeded Italian Flavia Pennetta 5-7 6-4 6-2. The Canadian struggled in the opening set against former world No.15 Goerges but battled back after a bathroom break to secure the victory.
"In the first set I felt like I wasn't in the right mental frame of mind, and it just wasn't good enough for my standards," said Bouchard. "So I just needed to regroup after that, and I focused and got back to playing the way I need to play, which is stepping in, going for my shots. I wasn't worried after the first. I just took my time. It was important for me to just focus on my game and what I needed to do on the court and not worry about my opponent or the score, things like that.
"It definitely wasn't one of my best days, but I'm proud that I was able to turn it around. It was definitely more of a mental win today to get my game back in the right place. I would say it was a little bit up and down, but I'm happy that I was able to pull through and stay mentally strong. I have confidence that no matter what happens on the court, I can fight and still give my best and give myself the best chance to win."
Asked how her popularity has changed since reaching the semi-finals of the Australian Open earlier this year, Bouchard replied: "The creation of the Genie Army [her supporters]. I think that was a cool thing. At home I get recognised a lot more now, so I have to be careful with what I wear. When I walk out of the house, try to not look too slouchy in my sweat pants. But most people are just so nice and say they're proud of me and wish me luck. I just really appreciate that support."