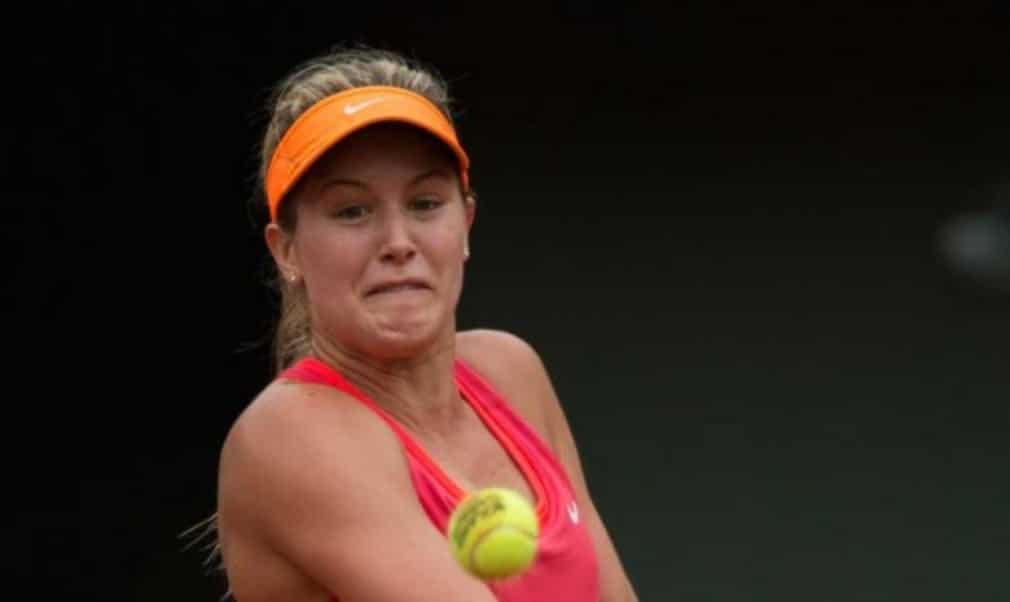 Bouchard stunned by Rogers in Montreal
Originally published on 06/08/14
Playing her first match as a top 10 player following her run to the final at Wimbledon, Bouchard faltered in front of her home fans as she bowed out 6-0 2-6 6-0 in Montreal.
The world No.8 looked to have recovered after losing the opening set to love as she forced a deciding set, but her comeback was stalled as Rogers raced through the third set in 29 minutes to wrap up an unexpected victory.
"She was solid the whole match – she never really sprayed too many balls, and she was always there," Bouchard said. "Whenever I let up a little bit, which I think I did in the third, she was all over it. She definitely took the match."
"I think I was feeling the pressure a little bit on the court – I felt a little match rusty, kind of," she added. "But I knew coming into the match that I can't use those as excuses. I knew it would be kind of a difficult situation. But I'm happy I was able to at least prove to myself that I could turn things around and not let the match run away from me completely. That's definitely a positive from the match."
Meanwhile Rogers, who reached her first WTA final in Bad Gastein last month, could have the chance to claim another scalp in the next round with Caroline Wozniacki a likely opponent, should the Dane navigate her way past Klara Koukalova on Wednesday.
"This was my first experience in an atmosphere like this – the whole stadium cheering for one person," Rogers said. "I really respect what she's done. It's incredible to see how much support she has.
"But I was just trying to stay in my little zone, zone it out. I knew she would raise her level after the first set. She has so many weapons. And she played amazing in the second set. There's not much you can do when she's on. In the third set I just took it one point at a time and stuck to my routines."