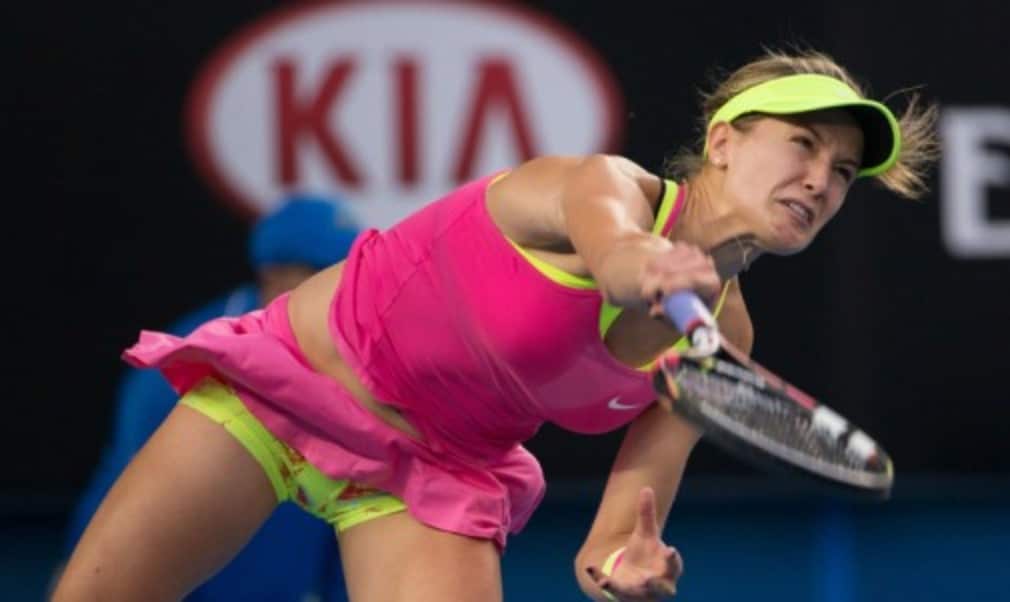 Bouchard prepared for stern Garcia test
Originally published on 22/01/15
Fast forward to 2015 and Bouchard is one of the favourites to win the title on January 31. The No.7 seed, who reached the semi-finals on her debut in Melbourne last year, has breezed through her opening two matches, against Anna-Lena Friedsam and Kiki Bertens, in straight sets.
Things get a little tougher in the third round, where she will meet Caroline Garcia, who upset No.27 seed and two-time Grand Slam champion Svetlana Kuznetsova in the first round. Should she make it past the French world No.36 unscathed, Bouchard has a relatively clear route to the quarter-finals as the only seed remaining in her section of the draw following surprise first-round defeats for Kuznetsova, Carla Suarez Navarro and Angelique Kerber.
Garcia, 21, boasts a winning record against Bouchard, having beaten the Canadian en route to her maiden WTA title in Acapulco last year. But Bouchard insists she holds no fear against Garcia, whose ascent up the rankings in 2014 was almost as impressive as her own. Having started last season at No.75, Garcia ended the year at No.38 and is set to rise higher after falling in the first round in Melbourne last year.
While the world No.35 goes into the match the underdog, she will hope that new coach Nathalie Tauziat might be able to give her a few tips – the former world No.3 helped Bouchard win the girls' Wimbledon title in 2012.
"She's amazing; you're going to get killed," joked Bouchard when asked what Tauziat might tell Garcia about her. "Yeah, I worked with Nathalie a little bit. I guess that's how the tennis world is – it's a small world, kind of musical chairs in terms of coaching. But it won't really bother me. I'm not playing against the coach, I'm playing against the player. I'm not going to worry about it. I'm still friendly with Nathalie, so it's all good."
She added: "I know it's going to be super tough. I know she's a good up-and-coming player. She can have some big shots. It's up to me to try to not let her do that as much as I can, you know, and try to focus on my game and play aggressive. But I know I'm going to be up against a tough player who's going to go for it."