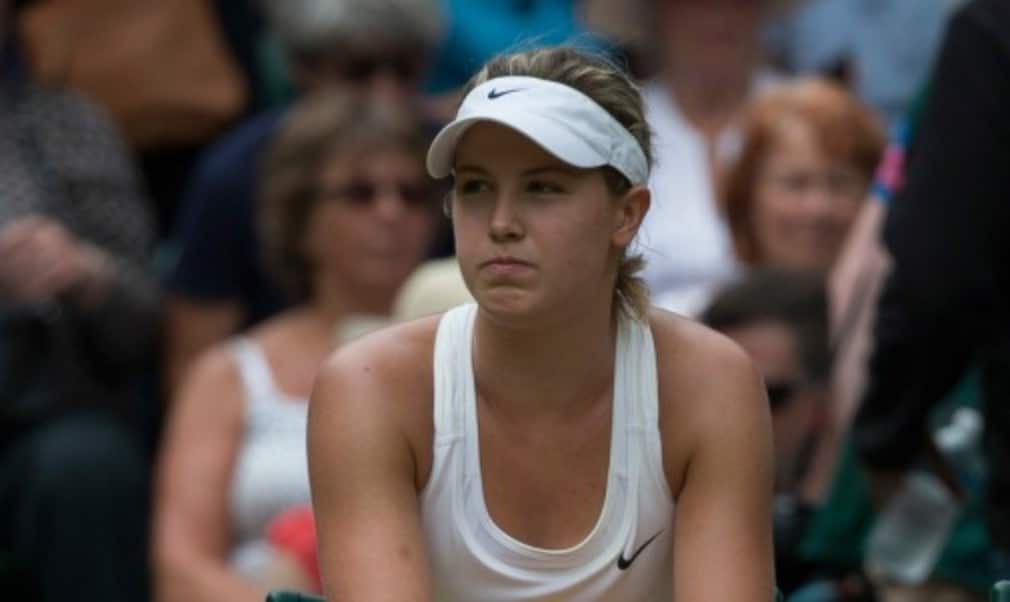 Bouchard out of Citi Open
Originally published on 26/07/14
The 20-year-old has not played since her defeat to Petra Kvitova in the Wimbledon final on July 5. She is now scheduled to make her return to action in front of her home fans in Montreal at the Rogers Cup on August 4.
Because the WTA Premier event rotates between Montreal and Toronto, the last time the 20-year-old played in her hometown of Montreal it was as a wildcard ranked No.237 in the world and newly-crowned Wimbledon girls' champion.
"The tournament is in Montreal once every two years, so the last time I played I just came off winning the [Wimbledon] juniors, which was good for me at the time," Bouchard said recently. "Of course, it should be very exciting. I don't get to play often in front of my home crowd, so I hope people will want to come out and watch."
Bouchard has enjoyed a sensational first half of the season, breaking into the world's top 10 for the first time after reaching the semi-finals of all three Grand Slams so far in 2014. However, after surpassing Carling Bassett-Seguso as the highest-ranked Canadian woman in history, she still wasn't satisfied.
"It means something to me. It's definitely been one of my goals," said Bouchard after cracking the top 10. "When I made top 20, in the back of my mind I was like, 'OK, the next step is top 10.' I'm happy to accomplish that.
"But there's still a lot more to do," she added. "I still have a long road ahead of me to improve as a tennis player. If I do that well, hopefully [my ranking] will go up and the results will still come."