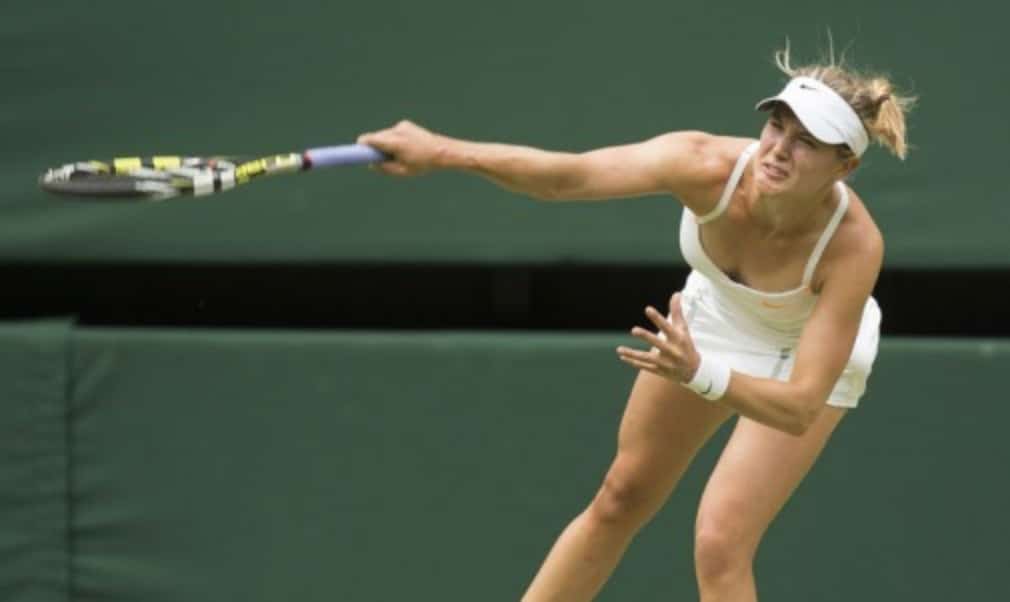 Bouchard feels extra pressure and expectation
Originally published on 25/06/14
It was only two years ago that the Canadian was a junior champion at SW19 as she beat Elina Svitolina in the 2012 final. Now she is on the fringes of the top 10 in the world and has already reached the semi-finals of the Australian Open and French Open this year. She is expected to again excel on grass – her favourite surface – but is aware that her rapid rise up the rankings has attracted plenty of attention.
"I feel more eyes on me, for sure, and expectation to win more matches," said the No.13 seed, who won a tricky opening round match 7-5 7-5 against Daniela Hantuchova. "Being higher ranked than most opponents most of the time, there's that expectation to win. But I really try not to focus on it. There's so much that's said around me, I try to ignore most of it and focus on my game. That's the most important thing. Try to play as well as I can, try to improve.
"So hopefully my next match I'll try to improve from the first. I'm proud of the way I fought, she was a tough opponent in the first round and it was a really tough match."
Bouchard, 20, is playing in the main draw at Wimbledon for only the second time after losing in the third round to Carla Suarez Navarro last year. Her match against Hantuchova was also only her second competitive match on grass this season after falling in the opening round of the Topshelf Open in 's-Hertogenbosch.
"I played one match, but I got a lot of practice in," she said. "I had a few good practice weeks on grass. So I've been feeling good with my game and feel like I'm getting better every day. So that's the most important thing.
"Grass is such a short season, so I'm going to try to make the most of it in every single match. It's definitely tough to adjust. But I feel like I've adjusted pretty well. I think I can move forward in the court even more than I did today, so that's the goal on grass a little bit more, and probably step in a bit more on the returns, as well. So those two things I could have done better and help me on grass more, I think."
The No.13 seed faces Silvia Soler-Espinosa in the second round before a potential fourth-round clash with top seed Serena Williams. The world No.1 has won the only meeting between the pair in Cincinnati last year but Bouchard says she is not worried about the match yet.
"It's really not on my mind at all," she insisted. "It's cliché to say, but it's important to focus on one match at a time. If I don't win my second round, I'm not going to be in the fourth round. To me there's zero point in looking ahead to past the next match. That's when I feel I'm the most focused, so I really don't worry about it."