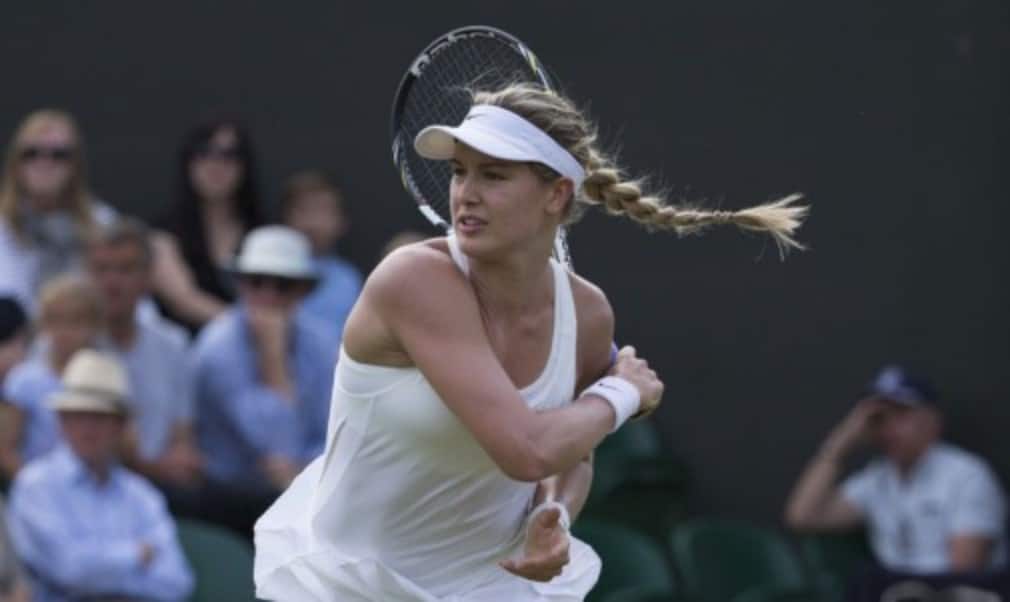 Bouchard: Dream final is just the start
Originally published on 05/07/14
The 20-year-old has been the form player at majors this year, reaching the semi-finals in both Melbourne and Paris and now the final in Wimbledon. Two years ago she was the junior girls' champion at SW19 and today she hopes she can go one better and beat Kvitova to lift the Venus Rosewater Dish.
"I'm really excited, it's my dream to play a big match like this," she said. "I'm proud of what I have accomplished, but the job is not over. It's a great tournament and it's a great moment for me, so I'm going to try to enjoy it as much as I can.
"I'm going to go out and really just try to go for it and take my chances. I know I'll have really tough opposition. That's what you have to expect in a Grand Slam final. I'm really looking forward to it."
Winning the women's title would be the culmination of an incredible year for Bouchard. She has already won her first WTA title this season, is the only player to reach the semis at all three Slams so far and is set to break into the top 10 for the first time next week.
"It's been a long time in the making," she said. "For it to finally come together, all the hard work, the talent I know I have, the effort I put in, for it to produce results on the match court. That's happened this year, but…I wouldn't say it's an overnight thing.
"I've just been believing in myself more and more, and meeting the challenges I faced. I played on the professional tour for a year and I was improving as I was playing that year; the same this year. So every time I have a challenge, I just try to get better. It's really helped."
Bouchard, who is named after Princess Eugenie of York due to her mother's love of the Royal Family, will be bidding to follow in the footsteps of Maria Sharapova a decade on from her first Grand Slam win at SW19. But the 20-year-old says she has not thought about the impact of winning Wimbledon and is only focused on making sure she gets the job done against Kvitova.
"First and foremost I focus on the tennis," she said. "Whatever comes with it, I take in my stride. I know it's part of the job and I appreciate everything that comes with it. But I know if I don't perform on the court then there's not much off court. So I really try to focus on my job, because at the end of the day I'm a tennis player. "I go to work every day and I work on my tennis. As long as I do that, you know, I'll take anything that comes with it."
The finalists have met once before in Toronto last year when Kvitova came out on top 6-3 6-2.
"I know she's a really good player," said Bouchard. "I'm looking forward to having my toughest match at Wimbledon yet. It's going to be a big occasion. It's a new situation for me. She's already been in a final and won it.
"I'm going to go out and really just try to go for it and take my chances. I know I'll have really tough opposition. That's what you have to expect in a Grand Slam final. I'm really looking forward to it."