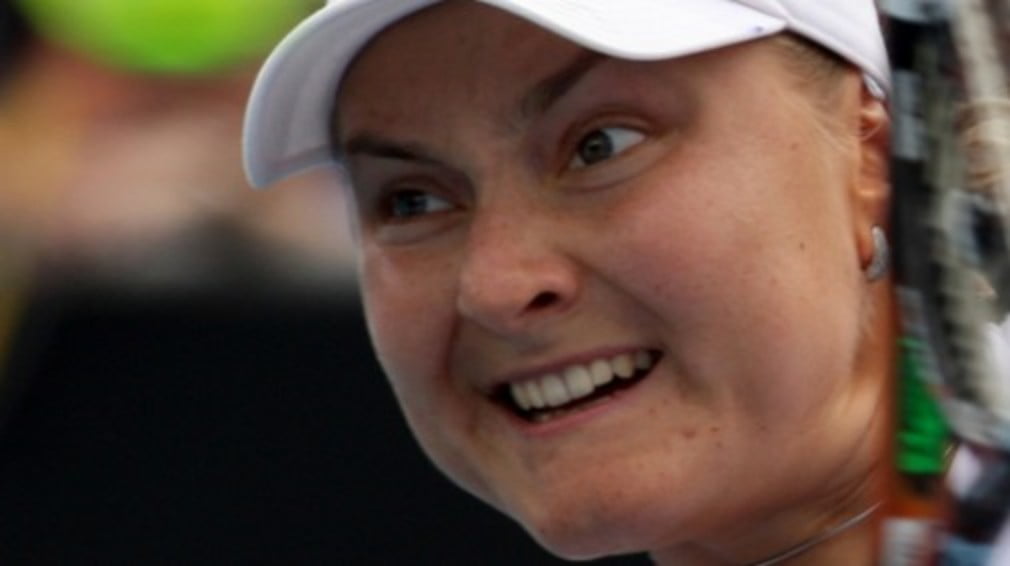 Bondarenko pushed hard to win DFS Classic
Originally published on 26/02/10 11:04
Ukraine's Kateryna Bondarenko won a three-set battle over Yanina Wickmayer to win the DFS Classic title. The No.12 seed needed nearly three hours to finally shake Wickmayer, 7-6(7) 3-6 7-6(4) to win her first career WTA singles title at Edgbaston Priory Club.
Wickmayer, who was appearing in her first career final, had won her only previous encounter with Bondarenko, a straight-set win in the Fed Cup earlier this year, and battled all the way despite picking up a second set knee injury.
The new Belgian No.1, dubbed the 'Belgian Sharapova', tried to win as many points as possible with her big serve but her nine double faults eventually proved costly. Former Wimbledon junior champ Bondarenko looked more secure on her own serve.
With neither player breaking serve, the first set went to a tie-break which Wickmayer eventually lost 9-7 after an hour. The Belgian persisted following treatment to her troublesome right knee and twice broke her opponent in the second set to level the match.
Both players' form was erratic in the final set, with four of the opening six games going against serve. But both players regained their touch to force another tie-break. Wickmayer netted a forehand on match point as Bondarenko claimed her maiden tour win.
"It feels great, finally I have my own title," said Bondarenko.
"I never expected it to be on grass. It was a really tough match. I think we both played really well. Maybe I got lucky in the tie-break."