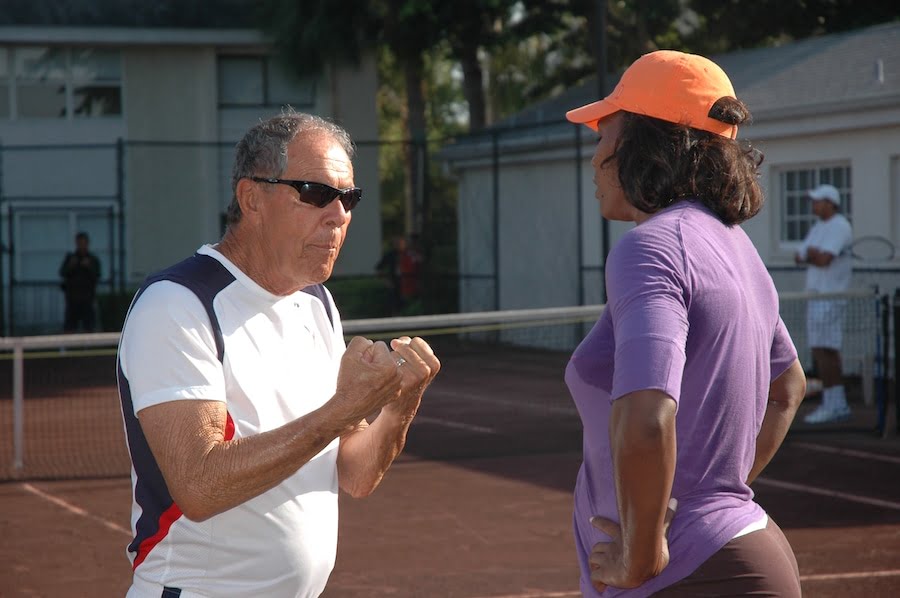 Bollettieri's early work
Originally published on 10/03/18 00:00
"I have a confession to make. Most people probably think that the reason why I set up my academy in Florida all those years ago was the glorious weather and the year-round sunshine.
They were certainly factors, but I have to tell you that I also had a selfish reason. Let me explain by telling you the story of how it all started.
For years I had been teaching tennis in places as diverse as Puerto Rico, Wisconsin, Long Island and Miami. In 1976 I took a call from a friend, Mike De Palmer, who told me there was a teaching opportunity at the Colony Beach and Tennis Resort at Longboat Key, near Sarasota on Florida's Gulf Coast.
At the time I was living in Miami, on the state's east coast, so my assistant, Julio Moros, and I jumped into my purple Cadillac and headed across Florida via Alligator Alley.
When we arrived at the Gulf Coast the sun was shining and the surf was up. Holy cow, I've always loved surfing. I turned to Julio and said: "Maybe we'll take this place."
The rest, as they say, is history.
It was during my time at the Colony Beach that I started to think – between lessons and riding the surf – about setting up my own teaching establishment.
The wheels were set in motion when little Carling Bassett, who was one of the kids taking lessons, came up to me and said: "I'm going home with you." I said: "What do you mean?" She said: "My daddy wants me to stay with you."
Carling, who went on to become the world No.8, became our first live-in student. Jimmy Arias, who became world No.5, followed her. Holy mackerel, we soon had 10 kids staying in the house!
In 1978 I bought a tennis club in West Bradenton and then a 20-room motel to accommodate our growing band of students. Finally, in 1981, a wonderful friend by the name of Louis Marx lent me a couple of million dollars to buy a plot of land in Bradenton and we built the Nick Bollettieri Tennis Academy there."
This is an extract from the spring 2018 edition of tennishead print magazine. To read more from Nick Bollettieri and lots of other great features, either subscribe to the magazine or head to your newsagent to buy a copy of tennishead magazine.