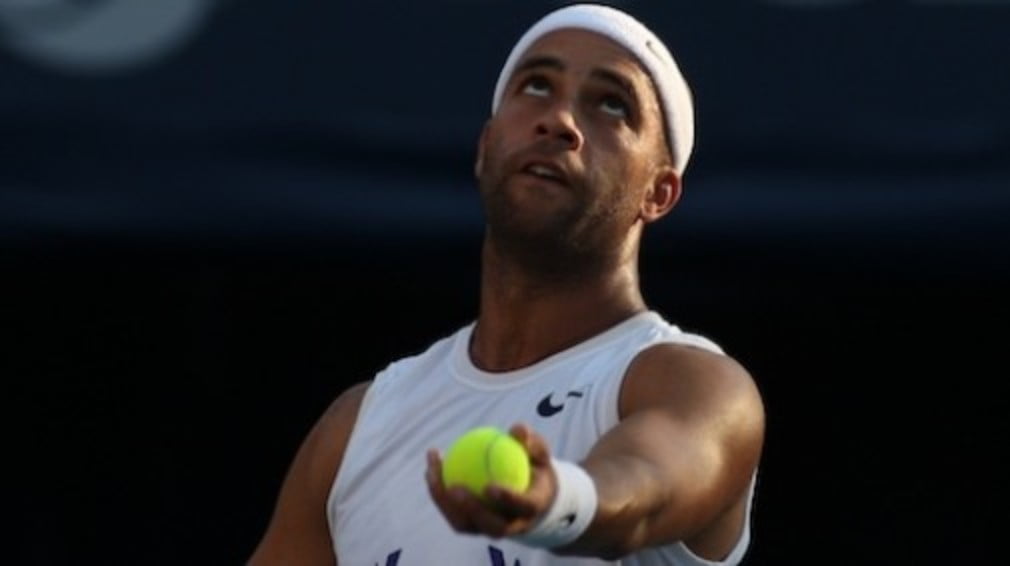 Blake looks to 'inspirational' Phelps in Beijing
Originally published on 26/02/10 11:08
American No.1 James Blake got a chance to see compatriot Michael Phelps' world-record swim during the two-hour rain delay before opening his Olympic campaign with a 6-3 7-6(3) win over Chris Guccione.
"It was very exciting. Sitting there this morning watching Michael Phelps set a world record was special to me because it made me realise how many people are inspired by him," said Blake, who watched Phelps' 400m medley win before taking to court.
The American admitted he was nervous prior to playing the opening tennis match of the Olympic Games. "I tend to not really get nervous when I'm out on a tennis court, but today was a little different."
"This is even different than a Davis Cup. Davis Cup is thrilling, exciting, definitely a little different. But out here was crazy."
The 28-year-old New Yorker flashed a cross-court forehand winner to set up the first-set break point, sealed with an unplayable backhand return against the big-serving Australian.
He was frustrated in the second set by Guccione, but raced to a 3-0 lead in the tie-break before wrapping it up with an ace down the middle.
"Now I'm in the position to have that opportunity, to go out there and get a medal for my country. Today was hopefully the first step towards that."
The start was delayed for more than two hours by rain at the Olympic Green Tennis Centre as temperatures cooled after days of concerns about the heat.
However, relative humidity remained at a sweltering 95%. "It's about as humid as I've ever played in, and I live in Florida," Blake said.
"It's pretty sticky. You've got to keep your wristbands on and you've got to keep going to the towel. When I was changing sides there was plenty of sweat droplets on the court from Chris as well."
Athens bronze-medallist Fernando Gonzalez eased past China's Sun Peng 6-4 6-4 while Nikolay Davydenko overcame the dangerous Latvian Ernests Gulbis 6-4 6-2.
But Frederick Niemeyer retired with an elbow injury after winning the first set of his match against Guillermo Canas in the singles.
The Canadian faces a fitness battle to join Daniel Nestor in the first round of the doubles, but expects to be fit to face the Murray brothers in the match, now pushed back to Monday.