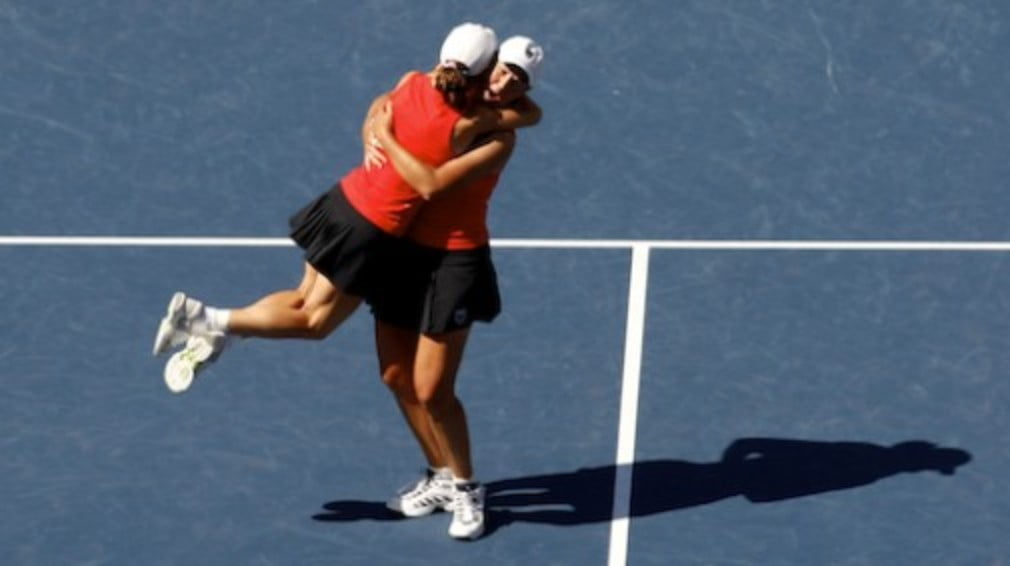 Black and Huber win year-end No.1 race
Originally published on 26/02/10 11:17
Zimbabwes Cara Black and American Liezel Huber will end 2008 as the best doubles pair in the world, the WTA has confirmed.
As well as winning the 2008 US Open their fourth grand slam title together the pair have claimed another seven doubles trophies this year.
"It's been a great season for us" – Liezel Huber
Their first success of the season came in Antwerp and was followed by silverware in Dubai, Berlin, Birmingham, Eastbourne, Stanford, Montreal and New York.
The duo featured in yet another final on Sunday at the tier 1 Kremlin Cup in Moscow, but lost out to Nadia Petrova and Katarina Srebotnik in straight sets.
It is the second successive season that the pair will share the end-of-year top spot in womens doubles.
We are very excited to be at the top of the Sony Ericsson WTA Tour doubles rankings, said 29-year-old Black.
Staying at the top is our ultimate goal and we want to try to stay there as long as we can.
Its nice to be able to reach your goal even before the year is over. We worked really hard this year and had some really good focus going.
We struggled a little bit at the slams this year, but winning the US Open was incredible.
Our goal every year is to win as many tournaments as possible. We are really excited and pleased with being the world No.1s.
South African-born Huber, 33, said the team had gathered momentum as the year progressed.
We started off slower than last year but we ended on a high and we are very happy.
Sign up for Tennishead email news alerts