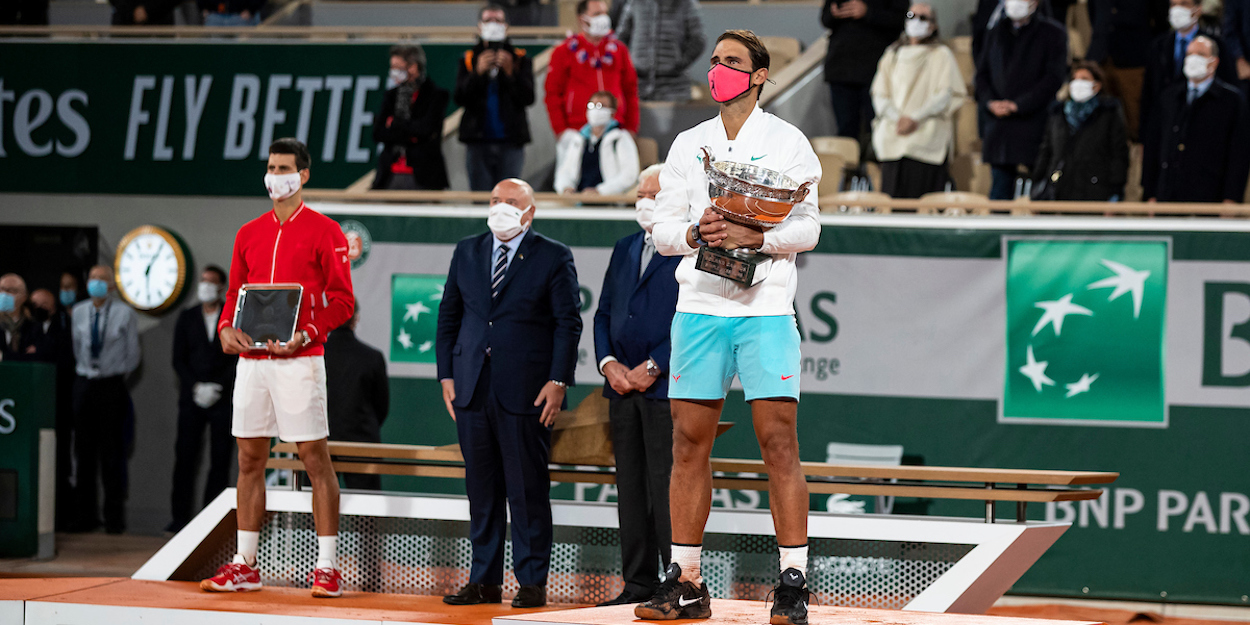 "Biggest achievement any sport will ever see" Former world No.4 says Rafa Nadal has eclipsed everything else in sport
By winning his 13th Roland Garros title Rafa Nadal has achieved something in sport that no-one else can beat, according to the French Open tournament director
Rafa Nadal has reached the pinnacle of achievement not just in tennis but in all sports, according to Guy Forget who was the man in charge of this year's French Open.
Forget was speaking after Nadal's victory on Sunday when he said, "I can't imagine what it feels like to have done any of those two records. I have never been in that position. I wish I had (smiling).
"But winning two Grand Slam every time is of course incredible, but in my mind, to win a Grand Slam like Roland Garros, which is probably the hardest one physically and mentally to win, to win it 12 times, I don't know, and possibly a 13th time, I don't think that record would ever be beaten again. It's just beyond anything that anyone could have imagined, you know, 10 years ago.
"You know, Bjorn Borg has won this tournament six times and we thought — I mean, Rafa has already doubled that. If you look at a career of a player, which lasts about 15 years of an average, it went from 10 to 15, to realize that Rafa has played 12 finals here and won 12 of them, I mean, to me is beyond comprehension.
"Maybe in the future someone will witness something better, but in my mind that's the biggest sporting achievement any sport will ever see."