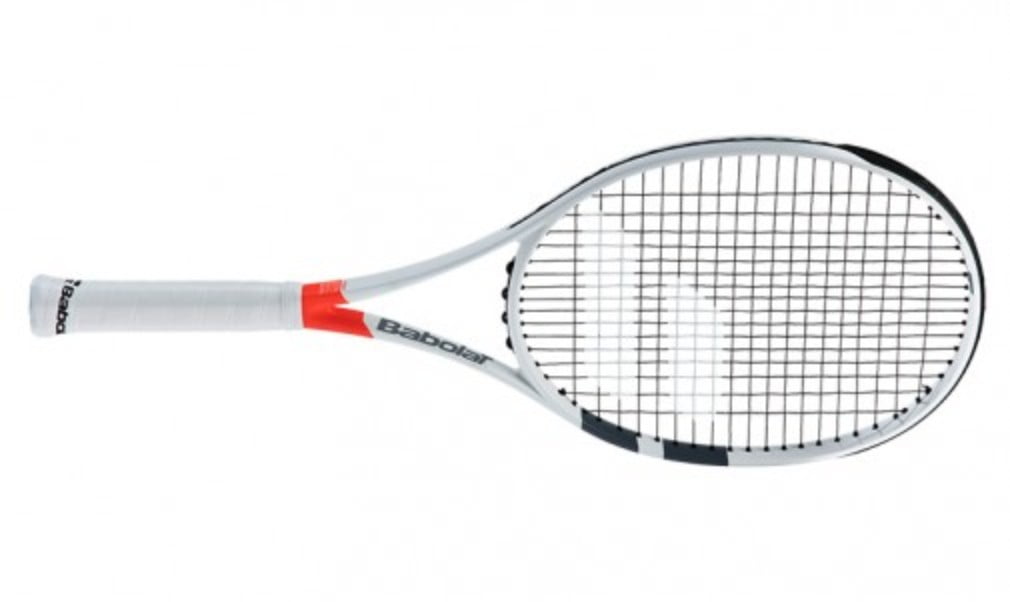 Best Rackets for Club Players
Originally published on 08/06/18 00:00
When was the last time you changed your racket, or at least played with a different one? Research suggests that on average British players change their racket every five years.
Manufacturers are constantly evolving the technologies in their rackets. Every year tennishead play-tests the most recent racket releases. Some are simple updates of existing ranges, some are new models, but all offer a potentially new playing experience.
We review 10 of the best rackets on offer for club players, starting here with the Babolat Pure Strike Team.
Intermediate rackets are for players who know their way around the game, but who don't want the heavyweight player rackets.
Darren Powell at Wimbledon Park Sports advises club players to steer clear of the pro frames because of their heavier weight, smaller sweet spots, thinner frames and stiffness. "They are aimed at someone with an almost perfect technique," he said.
For a good level male club player Powell recommends a racket weighing 290-300 grams with a 100 sq inch head. "This offers a good mix of power and control," he said. He suggests women should go for a 100 sq inch head size but possibly a slightly lighter frame, around 270–280 grams. This specification is more manoeuvrable and is better suited to slightly shorter swings and less powerful physiques.
As always, our advice once you have read our reviews is to go to a good retailer and get hold of some demonstration rackets. Wimbledon Park Sports offer players a two-week trial period for their rackets. Powell believes it can take up to six weeks to get used to a totally new racket. "We normally recommend if people take two rackets, they try one for one day and the other on a different day, so as not to keep chopping and changing," he said. During that time play all the major strokes as well as some points. "In doing that you take into account every aspect of your game," Powell said.
BABOLAT PURE STRIKE TEAM
The white with orange and anthracite coloured frame certainly caught the eye of our testers, as did the fact that the frame combines both square and elliptical shapes, giving a modern feel to a classic design. Howard felt it generated more power when counter-punching rather than generating his own power. David felt there was plenty of power. The lightest racket in the Pure Strike family, it is the easiest to swing, and a good choice for players looking for a light performance racket with great feel.
The Facts
RRP: £160
Head size: 100 sq.in
Weight: 285g
Balance: 330mm
String pattern: 16 x 19
Length: 27in
Beam: 21.3mm/23.3mm/21.3mm
String tension: 50–59lb/23–27kg