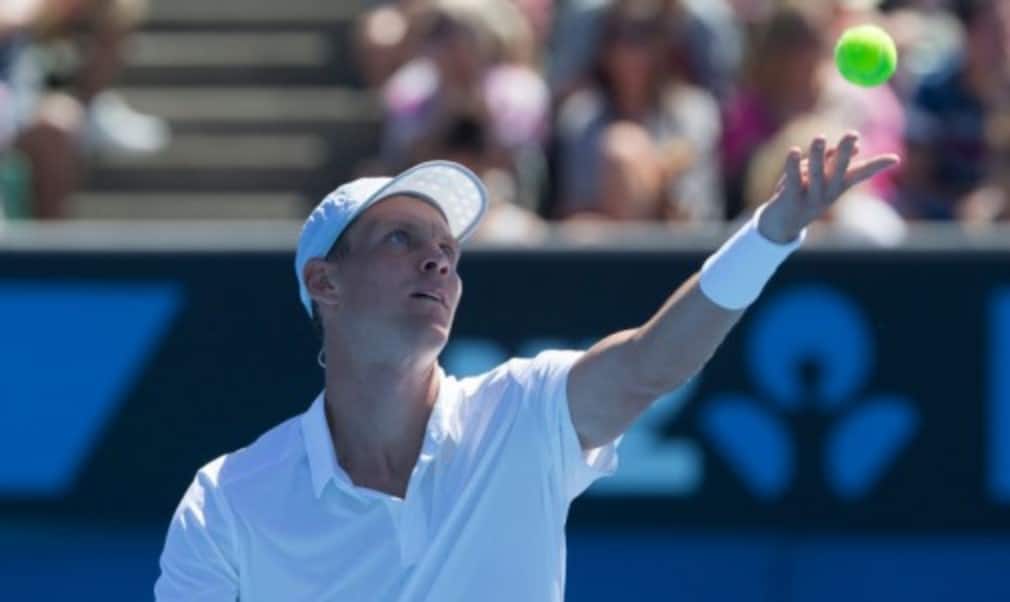 Berdych underprepared for 2014
Originally published on 08/01/14
Berdych played three rubbers as Czech Republic defended their title in Belgrade in November and he admits he did not have as long to recover as he would have liked.
The world No.7, who lost in his opening match in Doha last week with defeat to Ivo Karlovic, came through a tough match to defeat Fernando Verdasco 7-5 6-2 at the AAMI Classic exhibition event in Melbourne.
"Realistically I have no option and I need to deal with that and I need to prepare as best as possible in the time that I have and that's how it is," Berdych admitted when asked about the length of his off-season.
"So really it's not been the best off-season for me and I really need to find the time you know here in between and get really ready for the beginning of the season."
Berdych enjoyed mixed results in 2013 – briefly breaking into the top five for the first time in August, but failing to win a single title last year.
"I'm trying to improve, and probably it's going to be very hard to find a set of improvements that it's going to be like significantly different," he added. "It's going to be a lot of small details and that's what I'm trying to work on and try to improve and hopefully this year I'm going to add some title, but still keep the consistency of the good results."