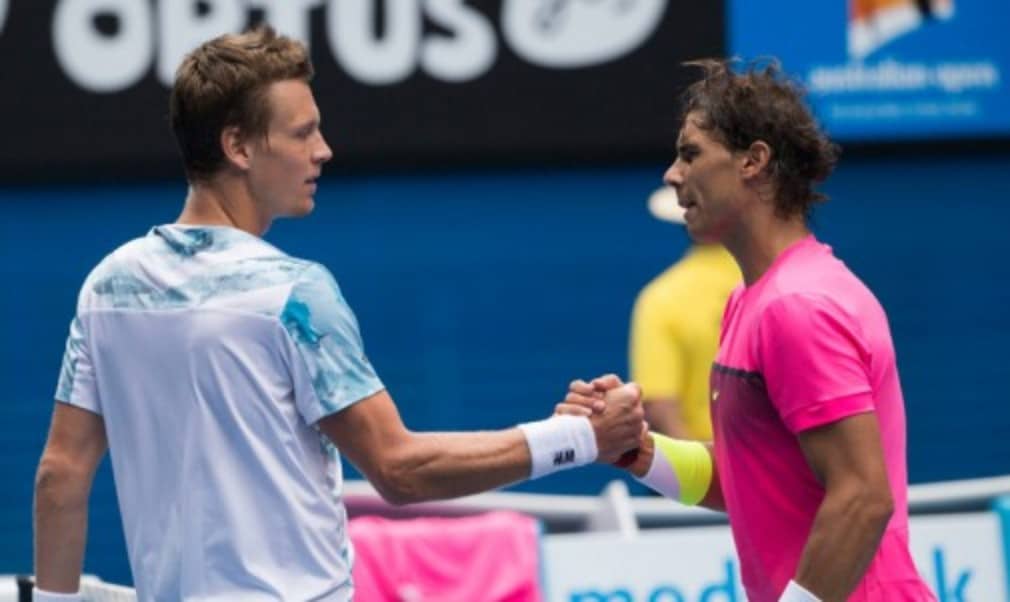 Berdych stuns Nadal to reach semis
Originally published on 27/01/15
The No.7 seed continued his impressive form at Melbourne Park, claiming a 6-2 6-0 7-6(5) victory over the 2009 champion. Berdych hit 46 winners and did not drop a service game as he reached the last four of a major for the fifth time in his career.
The Czech had not beaten Nadal in nearly nine years – his last win coming in Madrid back in 2006, but he ended that winless run in stunning fashion, inflicting a bagel on the world No.3 for only the third time in Nadal's Grand Slam career. It was the first time since the 2006 Wimbledon final that Nadal had failed to win a game in a Grand Slam set.
"It just wasn't my day," admitted Nadal. "I didn't play with the right intensity, with the right rhythm, and [Berdych] played better than me."
Berdych had made serene progress into the last eight, winning his first four matches without dropping a set, and he began the match with confidence, dropping just 13 points on serve as he raced through the first two sets inside an hour.
Nadal upped his level in the third set but still could not find a way to break Berdych's impenetrable serve, and despite staging a late fightback in the tiebreak, surrendered in straight sets after two hours and 13 minutes.
"I started with the plan that I set up before the match, and then it turns that it was the right one," said Berdych. "I was able to keep going with the same plan all the way through the match. Even though the first two sets kind of looks easy but you're playing Rafa and you know what kind of opponent he is and you have to be ready for anything.
"I just kept myself really focused and kept going all the way until the end and trying to make my chances. Even though he just changed a couple of things – he got better in the third set – still I was able to finish it and close it up in three sets."
Nadal missed the second half of last season with a wrist injury before his comeback was stalled by appendicitis, and the Spaniard admitted that Berdych was a deserving winner.
"He served very well, he played aggressive," said Nadal. "Tomas is ranked No. 7, he's a top player. You have to play well to win against a player like Tomas. I didn't play my best today. He played better than me and that's it.
"That's sport. The player who plays better, the player who is able to maintain the better rhythm, the better concentration, play with [fewer] mistakes, is the player who has more success. And today this player has been Tomas."